ESCATEC founder and Executive Chairman, Mr. Christophe Albin, is handing over his role at the electronics manufacturing services (EMS) provider in favour of Board member Mr. Joe Lahra, who will be the Group's new Chairman. ESCATEC also announced the appointment of industry veteran Mr. Peter Gutschi as an Independent Director to its Board.
An engineer by training, Mr. Albin formed ESCATEC in 1984 via a merger between LODA Electronics in Penang and Meditec of Singapore. Over the years, he grew the company into a significant EMS provider with a customer base of major OEM brands. Key strengths of ESCATEC today include its strong financial base with zero external debt, its portfolio of long-term customers, and an in-house capability to offer complete and integrated product lifecycle solutions from design & development to mass manufacturing to post-sales services.
Mr. Albin will remain a member of the ESCATEC Board and will continue to be actively involved in overseeing and supporting the Group.
New Chairman, Mr. Joe Lahra, is no stranger to ESCATEC. He has been a member of the Board since March 2017 and a business consultant to the Group since 1996. His business interests encompass the IT services sector in Southeast Asia and he is currently the Executive Chairman of the ABS Group of companies.
ESCATEC is in a strong position to capitalise on new opportunities. All the building blocks are in place; the processes, SOPs, systems, equipment, professional management team, the skilled workforce, and the core values that drive us, are equivalent to the best in the industry," noted Mr. Lahra.
Another significant addition to the ESCATEC board is Mr. Peter Gutschi as Independent Director. He brings over 20 years of EMS experience, with valuable knowledge and skills in global operations management, procurement, and supply chain expertise, in the automotive, medical, and industrial sectors.
Hailing from Austria, Mr. Gutschi is a co-founder and partner of VCombinator KG, founder and owner of GUPEDICON e.U., and an advisor to the Board at Meon Medical Solutions and Carbomed Medical Solutions. Earlier in his career, he was with Philips for 11 years followed by 14 years with Flex in various senior positions.
ESCATEC has been in rapid expansion mode with the Group making major investments to acquire the latest technologies and capabilities, as well as expanding its global design and production footprint. The Group currently has a workforce of about 3000 employees with production facilities in Malaysia, Switzerland, the United Kingdom, and the Czech Republic, with additional strategic partnerships in Croatia and the United States.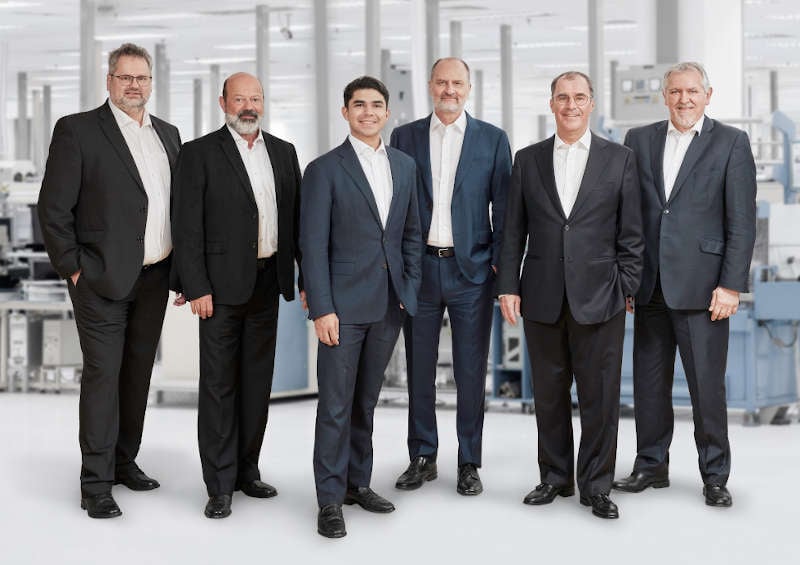 ESCATEC's Board of Directors
From left: Mr. Peter Gutschi, Mr. Markus Walther, Mr. Charles-Alexandre Albin, Mr. Joe Lahra (Chairman), Mr. Christophe Albin, Dr. Xavier Arreguit
---
Further enquiries or requests for interviews/photos/comments, etc., can be directed to Mr. Rajeshpal Singh, Corporate Marketing & Communications Manager, at rajeshpal.singh@escatec.com, Tel: +604 6113 456.