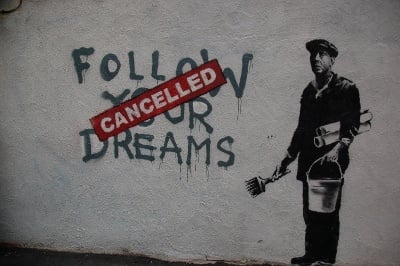 Original equipment manufacturers (OEMs) have been outsourcing their manufacturing to electronics manufacturing services (EMS) providers for many years. As a result, EMS companies have developed formal approaches to managing large scale projects and supporting OEMs in ensuring they succeed in achieving their goals.
Unfortunately, there are numerous opportunities for projects to fail. The purpose of this blog post is to highlight five ways you can guarantee an outsourcing strategy disappoints at every level. By understanding these pitfalls, we hope you will be in a better position to make your own manufacturing outsourcing project a success.
1. Be unclear with your objectives
To ensure a spectacular failure, there is no better approach than to ensure that both the OEM and the EMS provider are unclear about the key objectives. One cause of this is when time constraints dictate that the EMS supplier is instructed to get started before both parties fully understand the "mission".

It has been known for one group within an OEM - for instance, the purchasing team - to be working towards one objective (such as lowest cost), while the boardroom's actual objective is something more strategic. For example, increasing throughput and capacity, freeing up space and working capital to be re-assigned to other activities, lead-time reduction, or on-time in full delivery (OTIF) performance.

To avoid this, all levels within the management of the OEM need to be clear on the objectives. These must then be communicated to all parties within the OEM and EMS company to ensure everyone is working toward the same end.
2. Don't investigate the EMS provider's capabilities
One way to guarantee disappointment is to avoid conducting a detailed investigation into your chosen EMS partner. To deliver a quality service, they will need to perform consistently right across the value chain – from sourcing, supplier management and all inbound logistics tasks, through manufacturing operations, test, outbound logistics and, if appropriate, spares, returns and repairs, etc.
If insufficient due diligence is carried out on the assembly partner, you could find out they do not have the capability levels they implied they had.
Another approach is to ensure your only contact within the EMS company is their sales team. This is a good way to end up partnering with a supplier whose primary skill-set is producing really good presentations and glossy brochures.
It will take time to visit the EMS provider's manufacturing facilities and observe them producing similar products on behalf of other customers. However, this will give you the confidence that they have the skills to consistently produce your products. Similarly, it can be time-consuming to take the opportunity to follow up on the references they give you. So to ensure you end up with an inappropriate choice of partner these are all good things to cut out of your selection process.
3. Assign the wrong team
It is not uncommon for OEMs to assign key roles in their project to personnel from the department that is being outsourced. It's understandable for these people to be somewhat opposed to the decision to outsource. As a result, they are unlikely to share the same zeal for the project as you and the management team.
Assigning inappropriate team members is a great way to ensure your project doesn't get off to a healthy start and those all-important early relationships fail to form. It has also been known to result in the EMS company being assigned impossible-to-meet performance goals.
It is critical to ensure that the most appropriate personnel from both the OEM and the EMS company are assigned to manage the project. The OEM should put together a cross-functional team with representatives from across the business, such as purchasing, engineering, operations, IT and senior management. The team should be working to an agreed project plan and be communicating frequently and meeting regularly.
4. Fail to document a plan
As the old saying goes: "failing to plan is planning to fail" - and with outsourcing that is certainly true. Making a project successful requires both parties to be working toward the same goals. It also requires a detailed mutual understanding of the roles and responsibilities of each party. Therefore, once the objectives of the project have been defined, and the teams have been assigned, a detailed, measurable, project plan needs to be put together to define the what, when, who and how.
Your chosen manufacturing partner will inevitably require a lot of information from you. This could range from component specifications, drawings for bespoke items, and, where appropriate, supplier details, right through to internal part numbering systems, test specifications, software and configuration requirements. You will, therefore, need to decide which team member within each of your departments is going to be responsible for providing this to the EMS company.
Purchasing, for example, will hold all of the details relating to material pricing, existing suppliers and forward order commitments, but the engineering team will need to provide test specifications and software files. If you plan to export large amounts of data across to the assembly partner so they can import this directly into their own system, then you will also need to inform IT of your plans. Is everyone aware of where they sit in the plan? Do they have the right amount of resource within their teams to deliver the requirements of the plan, within the agreed timescales, while also carrying out their "day job"?
5. Rush things through
By setting unrealistic timescales and expecting to change everything at once, you will add enormous pressure to the project team. This is a good way to guarantee corners get cut at all stages and for your project to run into serious problems.
It is vital for the project to be granted sufficient time and to be divided it into logical phases with clear milestones, objectives and deadlines. The first phase should have a definable "steady state" that will guarantee the project gets off to a good start. This can be reviewed and appraised prior to continuing with the follow-on phases, which can have a wider scope with other agreed objectives also becoming appropriate at each stage.
The chosen EMS partner should be able to demonstrate to you their project control experience, which will hopefully inspire confidence in first-time outsourcers that their fears and perceived concerns are by no means unique and have been encountered and successfully managed previously.
In summary, the groundwork to ensure a successful outsourcing project takes time. With so many critical elements, coordination between both the OEM and EMS company (and all departments within each) is a must. You cannot afford to cut corners. Strategic objectives and clear milestones defining when these are expected to be delivered must be documented with all parties signing up to them. Both sides must be accountable and committed, in order for your project to succeed.
Of course there is an alternative. You could set the wheels in motion and then hope for the best.
Image by Chris Devers