Recently we spoke to Andreas Keller, CEO of SmartRep.
SmartRep is a technical distributor of manufacturing equipment and process systems for electronics production. Its headquarters are in Hanau, near Frankfurt in Germany.
In this blog post, Andreas shares his perspective on the first half of 2023, highlighting the investments made by EMS service providers and OEMs in their production lines. He discusses the trend towards automation and digitisation in surface mount device (SMD) production, the increasing need for X-ray inspection due to the complexity of electronics, and the breakthrough of laser depaneling in the industry.
Andreas also emphases the importance of human-machine collaboration, data analysis, and partnerships, like those with ESCATEC Switzerland, in shaping the future of electronics manufacturing.
How have the first 6 months of 2023 been for your business?
SmartRep is a distributor for SMD-equipment and sells machines to produce printed circuit boards. Our customers are EMS service providers and OEMs and they invested courageously in their production lines during the first half of 2023. This is because the component shortage is slowly easing and supply chains are stable again.
What emerging technologies or trends do you see shaping the future of electronics manufacturing? How is your company preparing to adapt to these changes?
We are seeing a trend towards more automation in SMD production in order to combat the shortage of skilled workers and demographic change. Important digitisation projects are being launched to turn the existing machinery into a Smart Factory.
What new equipment, tools, or machinery are you most excited about? How do you anticipate these innovations impacting the overall manufacturing process?
The general trend towards more and more complex electronics in all products of daily life brings an increase of processors such as BGAs, LGAs and ICs on printed circuit boards. Take the handbrake in a car, which until a few years ago was operated mechanically, and is now controlled electrically. The processors required for this can no longer be inspected only optically in the SMD process, because the connections are located under the housing body. Therefore, we see a trend towards more X-ray inspection and have added two manufacturers of AXI systems to our portfolio.
Are you seeing any notable shifts in terms of customer demand for certain products? If so, what is driving this change in demand?
Laser depaneling is currently experiencing a breakthrough in the SMD industry. New patents have made laser technology a real alternative to mechanical separation by milling. However, many companies still rely on manual labour for this process step and are now recognising the potential of the laser. From an automation point of view, the separation of circuits from a multi-piece is a challenge, especially in high-mix, low-volume manufacturing, where SmartRep offers a lot of advice with a toolbox of solutions and a wealth of experience.
What advancements in automation and/or robotics do you see playing a significant role in the electronics manufacturing industry?
Many of our customers shy away from full automation with robots - because the programming effort is enormous for small production batches. That's why we take an intermediate step and rely on semi-automated solutions: a collaboration between human and machine that brings safety and efficiency to the process.
One example: Hundreds of component rolls arrive at the incoming goods department of an SMD production facility every day and have to be checked and registered. Here, human-machine cooperation makes the most sense: an incoming goods scanner reads the relevant data from data matrix codes and writes them into the ERP system via an interface connection. The manual handling (unpacking from the carton, pulling the rolls over the incoming goods scanner, transferring to the warehouse, etc.) is done by humans – complete robotic automation would be far too time-consuming and cost-intensive.
How do you see digitalisation, data analytics, and IoT technologies integrating into the equipment you supply? What challenges exist?
Our main products are solder paste inspection (SPI) and automated optical inspection systems (AOI). Our supplier and partner Koh Young Technology recognised the potential of data analysis in SMD manufacturing early on. In 2016 it was a pioneer with its KSMART world: this not only enables histograms, but also the observation of process windows through real-time data evaluation. Koh Young has even gone so far here that machines can control each other when a process threatens to get out of hand and initiate corrective measures based on the data analysis. AI-Tools help to shorten programming time up to 80 percent.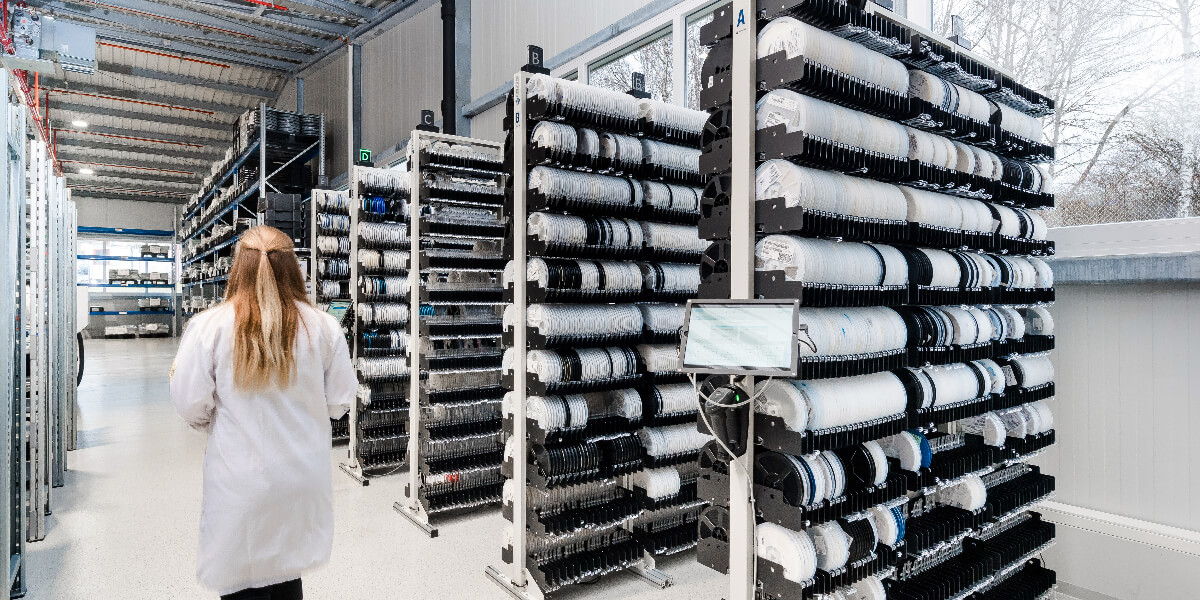 Are there any partnerships or collaborations your company has established with other industry players which will help accelerate the development of new technologies or solutions?
Networks are essential. No manufacturer can act on its own anymore, because uniform interfaces are needed so that machines from different manufacturers can communicate with each other in a smart factory.
What is your outlook for the remainder of 2023?
Autumn is the time for SmartRep's user meeting. Every year, we invite the operators of our machines to a large networking event where they can exchange ideas with each other. We benefit from the practical experience and incorporate it into product development.
Finally, is there anything else you would like to share about SmartRep with our readers?
As an SMD equipment supplier, we know: The best machine is of no use if it is not operated correctly or if it stands still because support is lacking. That is why SmartRep sees itself as a long-term partner that advises, trains and quickly delivers solutions. At ESCATEC Switzerland, two SPI systems, two AOI systems, two handling solutions and a laser depaneler are in operation from our company. We at SmartRep are pleased that ESCATEC Switzerland trusts us and appreciate the cooperation.