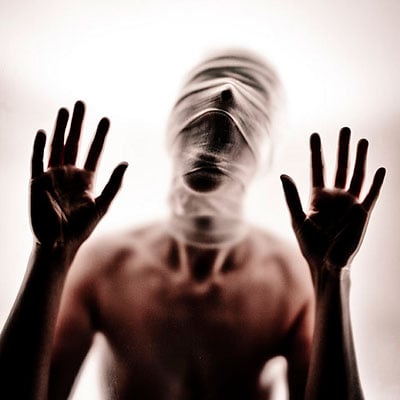 Congratulations you've done it! For a number of years you have watched your business steadily grow and customer orders have now reached that point where you cannot move for people, stock and work in progress. Surely then this is a time to celebrate?
Well, I guess it depends if you have been enjoying the journey so far, or secretly hoping that things will soon tail off to avoid causing you major headaches.
Becoming a victim of your own success can be a real rollercoaster of emotions. For every 'high' you feel following a new customer win, a fear, or 'low point' kicks in as you contemplate having to take on yet more space, stock, people or equipment in order to satisfy the demand.
So, what options do you have when faced with capacity constraints? Well the purpose of this blog post is to look at three alternatives you might consider and the implications of each on your business.
Sit still and ride it out
If you can't, or don't want to, invest in additional factory space, stock or people then perhaps it is time to take a serious look at your business and the goods/services it offers. Using the resources available to you in the most efficient way is more critical now than it ever has been.
One area you might want to focus on is rationalising your product portfolio - particularly if it has 'expanded' over time - forcing you to hold stock of a wide range of finished units and supporting raw materials 'just in case' the sales team land an order. Which of the goods or services you offer today are truly profitable and key to your continued growth? More importantly, which are not - and how much are they really costing you in terms of management time, cash and space?
Likewise, when was the last time you looked at the layout of your manufacturing plant? Are you really maximising all of the available space? If you want a second opinion then why not ask your manufacturing team for their ideas. Being so close to the production environment on a daily basis, they are likely to have strong views on where inefficiencies are currently occurring and how improvements could be made. Unfortunately, unless you have processes in place to channel this type of feedback, it's probably only the water cooler or smoking shelter that gets to hear these great ideas.
Finally, why not ask some of your suppliers to show you around their operation. You may be surprised at how differently other companies approach similar issues to those that you face. Be open and honest with them upfront - let them know which area you want to look at and why.
Invest in the future
If you are not content with sitting tight and have plans to invest further in your own organisation, the question is where and when. Many organisations view their people as their most valuable asset – however, it can be a struggle today to secure the right skills when you really need them. With unemployment rates continuing to fall, the recruitment landscape is radically changing for businesses.
If you have failed to attract the right kind of talent into your company, or are looking to fill a specialist position, such as a Mechanical Engineer, a platform that could work for you is LinkedIn. Not only is it possible for you to carry out detailed searches for people that already work in your industry, you can refine searches to a particular job role or skill. And with some relatively inexpensive targeted job posting offers, it could be an alternative to paying (often) expensive recruitment agency fees.
Another alternative is to 'grown your own' talent by way of apprenticeship schemes or graduate placements. There are a variety of differing schemes available, with support and advice already available. One factor that you will need to take into consideration, of course, is the time and resources you will need in order to see results. Realistically, it could take between 1-3 years before you see any significant signs of a return on your investment.
Focus on your core capabilities
But what happens if you don't want to sit tight? What options exist if you want to continue to grow your business but don't have the resources available to invest further in your manufacturing operation? Well, you could look into outsourcing certain elements to a Contract Electronics Manufacturer (CEM). There could well be areas that are not adding value and are actually costing you a lot more money than you realise. By relinquishing control of elements like purchasing, supplier management, materials handling, production and test, plus ongoing expenditure on recruitment, training and capital equipment for the production area, you would have more time to really focus on the core areas that make you money – like designing amazing new products and breaking into new markets.
Of course, this doesn't mean transferring every product you sell right away; which can sometimes be a concern for some Original Equipment Manufacturers (OEMs). Any CEM provider with demonstrable experience, over many years, should have the knowledge to help guide you through an outsourcing strategy that meets your long term objectives. You may, for example, decide to work on a 'phased' approach, such as, outsourcing the procurement of materials, or the build of the printed circuit board assemblies (PCBA) in the first instance. Once you have the confidence in the service and quality levels delivered by your chosen CEM partner, you could request they then assemble the PCBA up to box build level with test included.
Alternatively, you may decide to go for a 'big bang' approach and close down your own manufacturing plant completely. This is certainly one way of removing the majority of constraints you may face today, however it is not a decision to be taken lightly and there are a number of critical steps that should be taken prior to choosing this option.
Whichever route is right for you, it's important to measure the results at every stage and remain true to your original objectives. Be sure that those Electronics Manufacturing Services (EMS) providers that do make your 'short list' have experience of supporting their OEM customers through all of the above options, to ensure you have confidence in outsourcing as an approach that is truly viable for your business.
So, where do you go from now? Well, unfortunately only you can decide that but hopefully this post has been a welcome distraction from some of your other day-to-day challenges and helped highlight a few areas within your business that could benefit from a closer look.
Image by Luca Rossato