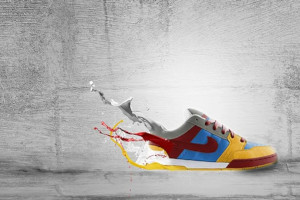 I love technology, in particular, the current range of 'smart' products available on the market i.e. phones, watches, electric vehicles, those little boxes mounted on the wall that allow you to control your heating from your phone...
But the older I get, the more frustrated I find myself becoming with products packed full of features just for the sake of it. For me personally, I just want to take a product out of its box, plug it in and start using it. Which means that if I have to reach for the instruction manual at any point during this early process, it's unlikely to be the right solution for me in the long term.
In his article, Dr Paul Stead, CEO of The Brewery Group looks at the importance of focusing on benefits instead of features. He challenges Original Equipment Manufacturers (OEMs) and design teams on whether the end user really cares about all those extra features and if they pass the most important consumer test around - the 'so what?' test.
Later in the article Stead also explores 'feature fatigue' and some of the negative effects products that overload consumers with 'too many good things' can have on both the user and the brand.
To conclude, Stead offers insight into finding the right balance and how empathising with the end user, listening to their pain points and then building a solution around these can help set your business apart from the competition.
If features can be translated into benefits that make customers buy, then the more features the better, right? The reality is that most customers don't use anything close to the full functionality of a complex product. For them, more functions actually mean lower usability.

Research by the Marketing Science Institute and Harvard focused on the trade-off companies face between making their products more feature-rich and making them more usable. The study found that when it's time to choose, features win.

However, it went on to compare consumers' ratings before and after use. Before use, capability mattered more to the participants than usability, but after use usability drove satisfaction rates. As a result, satisfaction was higher with the simpler version of the product, and in a complete reversal, most participants rejected the high-feature model.

https://www.themanufacturer.com/articles/customer-value-winning-hearts-and-minds/