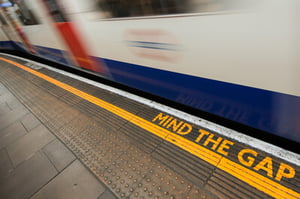 The ongoing disruption caused by the global electronics manufacturing skills gap means there is an urgent need for manufacturers to not just attract the right people but to nurture and keep them.
A Wiley Education Services study, conducted in the US in 2019, highlighted the pace of technological change as being one of the most frequently cited contributors to the skills gap problem.
One of the study's more significant findings was the extent to which the rapid evolution of technology is impacting the longevity and useability of hard skills across a wide range of industries.
With this challenge there is an increased pressure on employers to either seek out new talent who have the skills they need, or to retrain their existing personnel.
What is also interesting is that the emphasis on the importance of formal qualifications would appear to be shifting, with employers prioritising an individual's potential to obtain new skills in addition to assessing their prior record of attainment.
Just over two thirds of employers (68 percent) said that they continued to use evidence of academic attainment as a gauge to validate a candidate's hard skills.
But nearly all of the respondents (90 percent) said they were also open to hiring a prospect who had not previously completed a university-level qualification.
Also of note was the growing focus on the importance of collaboration between industry and the education system.
Nearly two-thirds of employers (64 percent) reported that they were working with primary and secondary schools to ensure the content of the curriculum is responsive to the skills requirements of the modern industrial workplace.
While the study's findings highlight the ongoing challenges for employers in stemming the skills gap, there is also much to be positive about for anyone who may be considering a career in electronics manufacturing.
The routes of entry into the industry are encouragingly diverse - whether it's through obtaining an apprenticeship role, securing an engineering placement or joining as a commercial graduate.
1. Finding an apprenticeship
For school-leavers with general maths, English and ICT skills, applying to a UK electronics manufacturing apprenticeship scheme can provide an interesting and varied introduction to the electronics industry that combines hands-on work experience with the opportunity to complete a formal qualification.
While previous knowledge of electronics or electro-mechanical engineering can be an advantage, it is not always a prerequisite to securing a place.
The rapid evolution of digital technology means that many new skills are increasingly having to be acquired and updated "on the job."
As a result, many manufacturers are shifting their focus to the raw attributes, or the soft skills, that a prospective apprentice can bring to the company.
An individual's personal qualities - their positivity, initiative, empathy, critical thinking and passion for learning - can all have a significant part to play in assessing their suitability for the role.
2. Securing an engineering placement
For those part way through a degree, an engineering placement can provide a valuable and highly immersive learning opportunity that takes the lessons learnt in the classroom and puts them into practice in the real world.
Unlike an internship scheme, which is usually short-term and takes place outside of the university year, an engineering placement is a fixed-term period of paid employment (typically a year in length) that is completed during what would be the third year of a student's undergraduate degree.
For some it can provide an opportunity to truly gauge whether a career in electronics manufacturing is the right choice. For others it can offer a chance to gain a springboard into a company's graduate programme, or to secure a permanent role within the organisation.
3. Joining as a commercial graduate
A commercial graduate role provides recent graduates with the chance to continue their professional development whilst working within the context of a commercial electronics manufacturing team.
While each companies admission requirements will vary, candidates can expect to have to demonstrate a record of high achievement throughout their educational career, and a degree level qualification of 2:1 or above.
Personal attributes also have a pivotal role to play in selection, with qualities such as self confidence, a desire to learn and a willingness to be pushed outside your comfort zone being highly valued.
As employers look for ways to plug the skills gap, the routes of entry into an electronics manufacturing role are more flexible than ever, whether applying as a school-leaver, a current student or a recent graduate.
Proactive recruitment and training programmes offer a wealth of advantages for those looking to pursue a career in the industry.
And from a company perspective, such initiatives offer the opportunity to build, hone and retain their own highly skilled workforce.