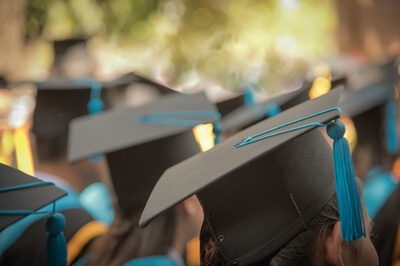 There are a whole host of benefits which make graduate schemes within the UK manufacturing industry a popular career choice.
You get paid while you train, you gain invaluable on-the-job experience within your chosen sector, you develop a breadth of new technical and business skills and there's an opportunity to continue your academic studies while you work.
There's no getting away from the fact though - applying for a graduate scheme can be a hugely competitive business. So with that in mind, here are some top tips to ensure you put your best foot forward.
Plan ahead: The application process for graduate schemes follows a strictly timed process so make sure you allow plenty of time to prepare your application and that you submit it well before the deadline.
Manufacturing companies often advertise their graduate programme around the middle of the year - although there may be the opportunity for early-bird applications, so it's always worth keeping an eye on a company's website to be sure you're up to date with the latest details.
Prepare for the whirlwind: The competition for graduate programmes can be fierce and you may well find that you need a 2:1 or above to be eligible to apply.
You can also expect to be put through what may well feel like a barrage of assessments, tests and interviews including psychometric testing (in the form of maths or English tests); phone or video interviews; face-to-face interviews and assessment days.
Interviews typically take place in mid-late summer, and graduate schemes tend to follow the academic year, so if you're offered a place you can expect to take up your new role sometime in the September/October after graduation.
Get social: If you've got a particular employer in mind then make sure you check their website regularly for any vacancy posts or announcements. Follow them on Twitter, LinkedIn, Facebook or Instagram - and sign up for their newsletter or blog.
Show an interest: To give yourself the best chance of being shortlisted for an interview you'll want to create an application that is clearly tailored to the sector of the industry that you're targeting.
Employers don't tend to be impressed by generic CVs, so even if you're sending out dozens of applications, it makes sense to tailor each in a way that demonstrates a genuine interest in, and understanding of, that specific company and the sector it's in.
It's OK to not know what you want to do: Or put simply, your first job needn't define your career. Graduate schemes can act as an invaluable stepping stone into your chosen industry, enabling you to build confidence and develop work experience as you go.
Many employers recruit for potential, which means they could well be more interested in personal attributes or leadership ability rather than in the demonstration of a specific technical skill.
And while it's important to follow your passions and interests, there's also huge value in taking on any new opportunities and not being afraid to explore unfamiliar areas, as one of our past Commercial Graduate Scheme participants, Felicity Warner, explains:
"I was originally concerned about approaching JJS as I had no previous experience of working in electronics. However the graduate scheme has been designed to teach you all elements of the business from start to finish."
"During my time on the scheme I spent time in Engineering and all elements of Production i.e. printed circuit board assembly, box build, panel wiring and electro-mechanical assembly. I learned how to read engineering build packs and solder components onto circuit boards…[and] I was given the opportunity to supervise a production line which I had not experienced before, so there is plenty of variety."
"After the 'hands on' side of my training I then worked closely with the commercial team supporting Account Management with business growth, retention and customer service. I've been lucky enough to work on multi-million pound projects and now have responsibility for my own portfolio of customers - which is both a challenge but also hugely rewarding."
A little bit about our Commercial Graduate Scheme
JJS's Commercial Graduate Scheme has been designed to balance on-the-job training with academic learning, providing insight into all elements of the business, from procurement and sales to engineering and manufacturing.
The two year programme combines work experience with a funded postgraduate qualification and includes work experience at each of the company's three sites in Bedford, Lutterworth and Chomutov in the Czech Republic.
The company's mentor scheme also draws on the knowledge and experiences of previous graduate scheme recipents to provide additional support for those new to the programme.