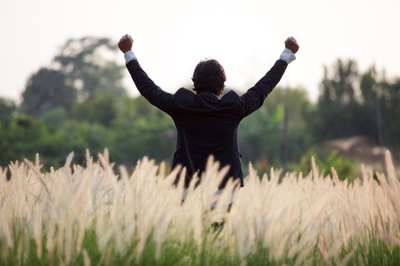 In any sector with a lot of competing businesses, service can be one of the biggest differentiators. Ask any organisation what they look for from any provider they do business with - 'good service' will be one of their first responses.
But what does 'good service' mean from an Electronics Manufacturing Services (EMS) provider? Sure, it's about consistently delivering products, on time, and to a high quality. But there's more to it than that.
You want assurance that you can contact your EMS partner to ask any questions, and know that you'll get a helpful, knowledgeable and timely response. You want peace of mind that they have the capability, expertise, and foresight to solve any issues with the right solution for your business. And you want them to be transparent with you about delivery and quality performance.
You may be tempted to try and partner with one of the larger tier 1 providers - they'll surely have the best resources and capabilities to deliver on service, right? However you may find it's quite the opposite, particulary if you don't have the levels of spend these suppliers demand. As just one fish in a very big pond, your outsourcing needs will be competing for attention against much larger companies.
So how can you ensure that your chosen EMS partner will provide you with the best level of service? In this blog, we pinpoint two factors to consider when choosing an EMS provider to ensure good service and a strong, healthy and happy outsourcing partnership.
Do they provide a dedicated account manager?
The key to a successful outsourcing relationship is having a strong partnership between you and your chosen EMS provider. This partnership should be built on clear and open communication, and having both parties aligned and working towards the same goals.
To achieve this, your EMS partner should provide you with a dedicated account manager. They should be there right from the start, from the point of preparing your initial quote. They will provide you with a regular, reliable point of contact; and support throughout the entire lifecycle of your products. Your account manager will be responsible for managing every element of your account, from quote preparation through to shipping and invoicing, and will ensure all your outsourcing objectives are achieved.
A good account manager will encourage regular communication with their customers, and one element of this is formal business reviews. Typically held every quarter, they provide a useful forum to review progress against agreed KPIs and to discuss forecasts, new products and any other business. They are a recipe for ensuring excellent working order of your outsourcing relationship. The first review should be held soon after your first order has been delivered so any issues can be ironed out early on, and so your partnership gets off to a strong, healthy start.
Not all EMS providers will provide an account manager, so make sure you choose one that does. Otherwise whenever you have a question or concern you may end up speaking to multiple different people - someone in purchasing, someone in engineering etc. And this can lead to confusion, frustration, and delays in getting the information you're looking for.
The exact role of an account manager can vary from company to company, and in some cases they might be referred to as a project manager, customer service relationship manager, or even programme manager. So make sure you're happy and comfortable with what they are offering, so you get the best service possible for your specific needs.
Is the fit right?
When it comes to your outsourcing partnership (and any business-to-business relationship for that matter), a good fit is crucial. And if the fit is right - service should come naturally.
When comparing potential EMS providers, for each company ask yourself: can you see yourself happily working with this company and their people? Hopefully, this is the start of a long relationship between you and your outsourcing partner, so it's important you feel your business, products, and needs are in the right hands. They'll be communicating with you regularly, so it's important you understand (and like!) each other. From a wider perspective, consider their company values and whether they are similar to yours. If they are, you're more likely to be a good match.
It's important to know that they understand your outsourcing requirements. At the initial quote stage, do they demonstrate an understanding and enthusiasm for your business and products? If your partnership is going to work, they need to be aligned to your goals. This is also a good indicator of what their service will be like further down the line, so take note.
To get a true feel for the company, their values, and their people, you should visit them at their operation. Spend time speaking to your would-be account manager, and the production or operations manager. Also speak to the supervisors and operators on the factory floor - after all, these will be the people tasked with building your product.
If you have a good feel for their business and their people, and the service you receive at the early stage is positive, then you are likely to be onto something good. When it comes to making a final decision, your gut feeling is often the most important factor. So trust your instincts - they are usually correct.
Having a dedicated account manager responsible for ensuring your needs are met is a key ingredient for getting good service from your EMS partner. And if they feel like a good fit for your business, then the service should flow nicely without hiccups. But, these are just two factors that underpin good service from an EMS partner.
When researching potential providers, consider what's most important to you when it comes to service. It may be that you want weekly email updates, or face-to-face meetings once a month. If you know what is important to your business, you can find a company that will meet your individual needs.