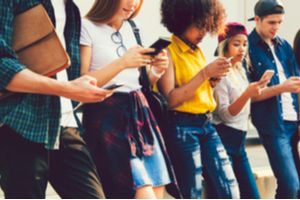 Research for Industry Week has found that 32% of generation Z have had manufacturing suggested to them as a career option. Compare this to only 18% of millennials and 13% of the general population - and it looks like Generation Z could be the driving force behind the future of manufacturing.
2.6 million baby boomers are expected to retire from the manufacturing workforce by 2030, an event often referred to as the 'silver tsunami'. These baby boomers are highly experienced and skilled workers, most having spent decades in the industry. They'll leave quite a gap to be filled. But, it's unlikely that Gen Z will just slot comfortably and quietly into the seats of their predecessors.
And, with a pervasive skills gap and a global pandemic adding to struggles with workplace inequality, Gen Z are arriving at a time of unprecedented cultural revolution. They will bring new ideas and change drivers that will innovate the way we do things for years to come. The question is, what might that look like?
Digital first talent
Generation Z is going to be integral to the success of the industry. But it won't be a seamless transition. This demographic is famous for their digital literacy, perhaps more so than any other generation.
Having been born into a time where iPhones and Wifi are a household necessity, their exposure from a young age makes them naturally fluent in all things digital. And, according to Career Metis, 65% of students in school today will be in jobs that do not yet exist. It's also predicted that most of the skills left behind by baby boomers will be replaced by automation.
Generation Z is certainly more comfortable with a rapid pace of technological change. This generation will want to be able to access every element of data and collaborate on a broader scale. Analytical thinking and data analysis comes naturally to them, and new roles could come into fruition as the result of more automation and increased technology. Creating an environment that is conducive to the mindset and productivity of Gen Z will require a mindset change on the part of business and openness to the new ideas they bring.
Luckily the workforce is evolving at the same speed as the industry, but leaders will need to merge a modern job market with the industrial world.
We've previously spoken at length about Industry 4.0 and its role in all our futures, but with Gen Z having an appetite for automation, data and digital collaboration, they are likely to be the drivers of this next phase.
Working together
Of course, this transition won't happen overnight. And as Industry Week reports, we are about to enter a period when, for the first time in history, five generations will be part of the workforce at the same time:
the Silent Generation (born pre-1946),
Baby Boomers (1946 to 1964),
Gen Xers (1965 to 1980),
Millennials (roughly 1981 to 1995)
Gen Z (1996 to 2010)
Because of this, it's important for leaders and managers to understand the needs of each generation and strategise how best to facilitate effective collaboration and productivity within a cross-generational workforce.
But with so many shared skills, it's important that an environment is created in which knowledge sharing and learning can take place. There is so much generation Z can learn from the Silent generation and vice versa, for example. Or, perhaps the Silent Generation won't be as open to new technology, whereas Gen Xers might be. Getting it right, is about drilling down into those disparities within your workforce and harnessing learning opportunities to get the best out of your people when working together and separately.
Cultural values
Of course, it's not just skills that differ across each generation, but also cultural values . Leaders will need to remain focused on retaining as well as attracting the generation of digital nomads. Gen Z wants their personal and professional lives to be aligned, with a culture that suits their personal values.
As Benefex writes, "Young employees just entering – or about to enter – the workforce are typically attracted to a company's social responsibility over its profitability."
The article goes on to note how Gen Z place more importance on transparency, honesty, and job security than previous generations. They are not as 'flighty' as millennials and want to invest their time and education into a company that can repay that loyalty.
Manufacturing leaders are no strangers to people problems. But the introduction of Generation Z will be full of positives rather than problems, if we can prepare for their imminent arrival.
It's all too easy to focus on millennials, who now account for the largest proportion of the workforce. But Gen Z come at a time of cultural and industrial changes that spell out the future for the manufacturing industry. Are you ready for Generation Z?