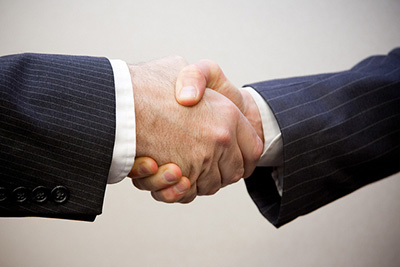 Investigating alternative sources of supply for your electronics manufacturing can be a daunting task. Your customers and your sales team won't forgive you if the steady flow of product coming into your warehouse suddenly stops. But what if your Contract Electronics Manufacturer (CEM) is failing to keep up with increases in demand? Perhaps you've noticed a drop in service levels over the years. Or could it be that as part of your disaster recovery plans, dual sourcing is now a strategy you've been asked to pursue?
Whatever your reason, transitioning (an often complex) supply chain needs careful consideration and planning. These changes can't be made over night but there are a number of steps you can start to take now which will help make the transition to another supplier as smooth as possible when the timings are right:
1) Be clear what your new supplier looks like.
Before you start your search, identify what you really need in comparison to your current Electronics Manufacturing Services (EMS) provider(s). I'm sure there will have been good reasons they were selected in the first place - so look at what's changed and identify where the gaps are now. What will the new supplier(s) need to demonstrate to you now in order to meet your current and future demands? From this information you should be able to draw up a list of essential and desirable criteria to help select your initial list of potential EMS companies.
2) Carry out your own research.
It's more than likely you are regularly contacted by EMS companies. Whilst some may be known to you already, many others take a more passive sales approach. A search engine trawl focussing on your essential criteria will help yield other potential candidates. And, if the time allows, attending trade shows, such as Subcon, can be a very efficient way for you to find prospective partners. Within just a couple of days, you will get the chance to talk directly to a number of EMS companies, compare their capabilities and verify any 'gut feelings' that you may have gained so far – good or bad!
3) Prepare your build data.
It's vital to ensure you have comprehensive manufacturing data, full Bills of Materials (BOMs) Approved Vendor Lists (AVLs), drawing packs, Gerber data etc., prepared in advance. If you have been outsourcing for a while, make sure your in-house data reflects what your current sub-contractor produces. It is very easy for an 'informal change note' culture to evolve to the point that your product and build packs do not match. And, if you build in-house this is equally important, as things often change first on the shop floor with drawings and data lagging behind.
If it's practical to provide 'Golden samples' i.e. fully tested products, these can be extremely helpful to assembly partners in answering initial build or material related questions when you get to the quote request stage.
4) Draft a Non-Disclosure Agreement.
Before you exchange any project or build data with potential partners, it's recommended that you draw up a Non-Disclosure Agreement. Keep it simple and relevant; remember you are looking for a sub-contractor, so agreements that you may have used with design consultancies, as an example, could have a lot of irrelevant clauses.
5) Approach your long list.
There are a number of ways to attack this: probably the most sensible is to outline the details of the project you want to transition, i.e. number of products, technologies and the approximate annual value, as starting points. From there, you can ask your potential suppliers if they are interested, and if they are prepared to sign the NDA to engage with you further.
6) Request for Information (RFI)
At this point you may want to issue an RFI; this should ask potential partners detailed questions tailored towards the essential criteria you defined earlier on in the process. Questions relating to the number of employees, location and size of manufacturing sites, specific skills or equipment should all be covered. You may also want to share some of your own product information at this juncture to avoid wasting time. If the CEM does not have all the relevant capabilities needed to build your product, for example, it's best to know at this stage so you can remove them from your list.
7) Refine your supplier list.
You will probably find your initial list of potential suppliers naturally evolves down to 2 or 3 to form your short list. If you are finding it hard to differentiate, then you probably need to refine your selection criteria and research the candidates further. Ideally, you should aim to focus on around 3 potential suppliers for site visits. These visits should be relatively informal enabling you to look around to check that the information you have collected matches the reality. Ask to meet as many people as possible at all levels and disciplines within the organisation to ensure you get the fullest impression of the organisation.
8) Agree the bid process.
When it comes to the bid process there are a number of approaches to consider, and much will depend on the complexity of your project. One approach is to ask suppliers to quote on a 'sample basket' of products, maybe a cross section of a range with say 3-5 different items to quote on. Whilst you will receive a 'product specific' price, the issue here is that assembly partner will not have the full volumes to work with and are unlikely therefore to get the best material price. Indeed you may not want potential EMS providers enquiring in the market place to buy your materials, as this will inevitably get back to existing suppliers and unsettle relationships with them. In addition, EMS companies will not be able to amortise any Non-Recurring Engineering, (NRE) costs effectively as they are restricted in seeing the scale of the project. This could lead to wild variations in the prices quoted.
Another option is to try and agree with the EMS Company a pricing structure or model for your products up front. This can then form the basis of any future agreements, and also be applied to any additional business you want to place with the supplier, enabling you to effectively cost up any new projects informally.
9) Request for Quote (RFQ).
Very often this request is first submitted in an attempt to gauge if potential CEM partners are in the right 'ball park' in terms of pricing. The simple truth however is if you select a good contract manufacturer, you will be able to negotiate with them to achieve a good price. If however they are not a good 'fit', for example they are having to sub-contract a significant portion of your work elsewhere, then they will always struggle to be competitive. Similarly, if they are significantly cheaper than others it's highly likely they have made a mistake somewhere within the quote, or are not offering you a like-for-like service.
It's important to remember that, for most Contract Manufacturing bids, 70% or more of the cost will be in the material. In most cases this can be bought by the suppliers for more or less the same price. And labour costs typically make up around 15% to 20%, so room for manoeuvre is limited and huge differences in price usually indicate an error.
10) Choose a supplier and agree a plan
This needs to be robust, with agreed and dated stage gates. Be realistic in your expectations. For example, if you are late placing commitments, do not expect the supplier to catch up by eating into their manufacturing lead time. However, be robust! If the supplier quotes four weeks and slips, demand an explanation and rescue plan.
So there you have it, our overview of the 10 steps to transitioning your electronics manufacturing supply chain. Hopefully, by breaking it down in this way, the task in hand now feels slightly less unnerving for you. It's important to reiterate that there is no quick fix - particularly if you and your existing partner have several years' worth of history together. However, providing you remain clear on the essential criteria that potential suppliers must demonstrate to you, it's entirely possible to find those already experienced in doing exactly what you require, even up to major outsourcing initiatives and supporting large scale supply chain transition projects.
Image by: Flazingo Photos from www.flazingo.com