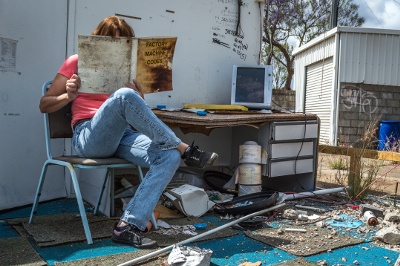 As an original equipment manufacturer (OEM) looking to outsource part or all of your manufacturing, there's an obvious need to do your homework when it comes to selecting a contract electronics manufacturer (CEM) partner.
Many of the answers to your initial questions, relating to size, service offering, capability and experience, should be found on the supplier's website.
However, when it comes to understanding their "back office" operation better, you may not always find what you are looking for online.
To do so, you really need to get inside the factory and challenge the CEM on the processes and procedures they rely upon. That way, you can find out early on if the supplier you have shortlisted will be a good fit for your future outsourcing needs - both culturally and operationally - before you commit.
Here are seven questions to ask during your site visit; designed to probe your CEM and help you unearth the finer details of their manufacturing operation.

1. Time taken to order material
Ask how long it typically takes them to start placing orders with their suppliers following receipt of an assembly purchase order. This question will test the CEM's IT systems and the level of automation they have across their business.
For some CEMs the ordering process will be a matter of mouse clicks; with EDI orders sent out within hours to approved suppliers holding pre-agreed buffer stocks against existing contracts. At the other extreme, your purchase order could be the start of several weeks' worth of work while the CEM sets up the supply chain from scratch.
2. Managing supplier responses
Once material orders have been sent out it is worth checking how the CEM manages incoming supplier acknowledgements.
The best will receive these electronically so they can be fed directly into their production planning system. They will have pre-progressing routines set up within their purchasing team to ensure all parts are acknowledged and on track and when replies aren't received, they will be flagged on an exception report. If supplier acknowledgements are not managed quite so formally and, for instance, left on the fax machine, in someone's inbox, or thrown away, then you need to understand how the CEM plans production.
3. Inspecting incoming material
The integrity of the incoming supply chain is critical to achieving quality, consistency and delivery within electronics manufacturing. So how does the CEM check the material it receives? Do they inspect on receipt prior to build, or leave things until they hit the assembly line? And what level of inspection takes place? Does the CEM have First Article Inspection Reports (FAIR) in place for drawn items? Do they work to switch charts? How do they guarantee the authenticity of obsolete or hard to find parts they may have sourced outside of the franchise network?
The answers to these questions will be critical in determining the CEM's chances of hitting your delivery schedule and mitigating the risks associated with field returns or failures.
4. If things don't go to plan
Inevitably within a manufacturing environment things don't always go to plan. As an OEM, you know this as well as anyone else - the important thing is how production issues are managed, reported and corrected. So what processes does the contract manufacturer use when things go wrong? For example, if there is a production stop due to a material shortage or a customer complaint following a delivery discrepancy, what systems and tools does the CEM deploy?
While we all want a quick response, we don't want this to come at the expense of a controlled and thorough investigation to prevent re-occurrence. Ask the assembly partner who they inform when issues occur, the timescales they work towards for communicating progress, how internal escalation routes are managed and what corrective and preventative procedures they adopt.
5. Disaster Recovery Plan (DRP)
Is DRP a forgotten section in a dusty manual enabling the CEM to tick a box on their customer's supplier selection forms, or is it ingrained within their culture? Many DRP plans concentrate on the type of sprinkler systems and insurance levels a company has but how useful is this going to be should a "disaster" occur in real life?
Of equal importance are the measures they have in place to re-ignite the supply chain, how they multi-skill their staff if they have access to more than one manufacturing site, and how they recover their IT systems.
6. Recruitment, training and retention
If the CEM struggles to hold onto their staff or stops investing in them, you may find that service levels start to slip. Failing to cross-train staff in different areas or products can leave both you and the contract manufacturer reliant on a handful of staff members - which is always a risky strategy. Take time to understand how they recruit, whether they offer in-house apprenticeship or graduate programmes, and, most, importantly how they continue to ensure their staff possess the right skills for the job.
The answers to questions in these areas will give you a strong insight into your supplier's culture and how they embrace "employee engagement"; something that is very much in vogue right now. It is well worth probing this area and asking how far down the organisation such initiatives go.
7. Financial strength
This may seem obvious, but it's amazing how many times people don't fully investigate the financials of potential suppliers - and, equally important, the financial health of any parent companies or critical partners. Prior to any meeting, you should carry out your own checks and then use your face-to-face time to challenge any issues you may have picked up. Credit risk and guidance services, such as those offered by Creditsafe, are a relatively low-cost option if you are looking for further reassurance.
Hopefully, this blog post has highlighted a number of additional questions to build into your supplier selection process. Carrying out this extra level of due diligence against each supplier will either support your initial findings or expose some hidden truths you need to be aware of early on in the process.
You need to be confident that any contract electronics manufacturer you decide to partner with can support both your current and future needs. These questions are deliberately designed to challenge CEM providers and cut deep into the heart of their operation. Looking beyond the sales pitch and digging deeper into the operational reality behind the facade is time well spent.
Image by darkday