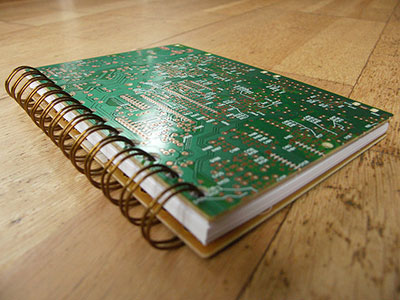 Whether it's for a brand new product being made for the first time, or something that has been built before elsewhere, the New Product Introduction (NPI) procedure is a key process for any company and their electronic manufacturing services (EMS) provider.
Whatever the process may be, the provision of an NPI report alongside the delivery of the first batch of assemblies is critical. This provides both you and your engineering design team with formal feedback from your assembly partner which can then be used to ensure any outstanding issues are closed down or contained – where possible – before the next build. It can also be used as an important reference document should any issues arise at a later date.
So, what should an NPI report look like? Whatever kind of product it may be – printed circuit board assembly (PCBA), cabinet build, box build assembly or electro-mechanical assemblies – the format is very similar and can be broken down into 5 top level steps.
1. The Details
It's best to start with a record of the basic details of the job. These should include:
Additionally a product overview, with some photos and a few words about the product, is often very helpful when reviewing the information supplied later in the report.
Download our Executive Guide to Outsourcing to find out how an EMS provider could transform your manufacturing operation:



2. The Manufacturing Process
This should show a summary of how the product was built, including which processes it went through, what equipment was used, and details of any special tooling used. Often just an overview is sufficient, although sometimes a bit more detail – for example the oven profile for SMT boards – can be useful, particularly if it may be relevant to later observations or if the information may be useful in case of any problems found later.
3. Observations
A robust NPI process should have some kind of 'traveller' form filled in as the product goes through production, allowing all those involved with the build to add their ideas, comments or concerns. This should be summarised in the report to show the observations from each process step. The areas covered should at least include materials, the various assembly stages, test and inspection, and possibly packaging. The observations should be complete and honest, showing any assumptions made, processes that went wrong, documentation corrected and so on - as this might be relevant and very useful should issues be discovered later. A comment might also be made on the time taken; was it within the expectations of the original estimate?
4. Recommendations
This part of the report should clearly detail any recommendations for changes, with a justification. It might include changes to materials supplied, the manufacturing process, documentation or even the product design. The recommendations shouldn't just focus on problems found, but also look to improve the product or processes with a view to improving quality and potentially reducing the cost and/or lead time of future builds. Naturally the recommendations should suggest positive solutions to any issues found, and be presented in a format that is easy to understand. They may also explain any consequences of not implementing suggested changes, for example extended lead times, additional manufacturing cost, or risk of poor quality.
Summary of actions
To complete the report a brief summary of what needs doing, who needs to do it, and by when should be included. This ensures actions and responsibilities are clear, and can then be used a checklist before the next build to ensure that the same mistakes aren't repeated.
Hopefully this blog post has helped illustrate to you some of the more critical areas that should be contained within the NPI reports you are receiving back from your Contract Electronics Manufacturer. As each CEM provider will deliver information to you in a slightly different format, it is worth checking that the reports you are receiving continue to meet your business needs and drive process improvement. Unfortunately the only thing that is pretty much guaranteed in any NPI build is that something won't be quite right, but by insisting on a comprehensive report, you can ensure that those issues are contained and then removed - or at least highlighted as an area for attention – on the next build.


Image by Sam Rayner