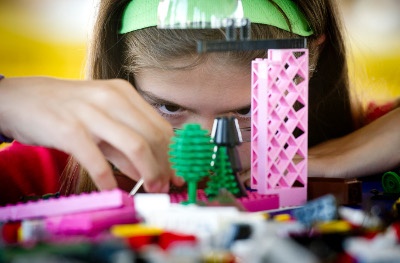 You've taken every precautionary measure in the book during the build up to outsourcing your manufacturing operation. Now the time has finally come to "press the button" so that production can start.
Perhaps you feel that this is the end of a long journey. After all, to get here, you would have invested a great deal of time and effort. You would have been writing RFQ documents, choosing your electronics manufacturing services (EMS) provider and creating and implementing water-tight knowledge and resources transfer plans.
But even this close to launch, it's not yet time to relax. There is still plenty that needs to be done to make sure this new era in your company's manufacturing history is a success from day one - starting with your first outsourced build.
Have a "dress rehearsal"
For instance, undertake some test runs at the new site before launch day to identify any areas that may need "tweaking". Having a dress rehearsal, where you follow the product right the way through its production lifecycle will enable you to deal with any problems in advance. And it will also help you to prepare the new team for what lies ahead.
Run both sites for a short time
Rather than migrating your entire production over to your supplier in one go, you may be more comfortable with implementing a phase-in, phase-out strategy that will see production running in parallel over both sites for a brief period.
Furnish with first-hand knowledge
You could also consider inviting production and engineering staff from the EMS company to work at your existing production site, prior to the handover. This experience will give them first-hand knowledge of what's involved, and the opportunity to eliminate surprises later on.
As well as having the chance to spot any inconsistencies in advance, the EMS provider could use time at your site to verify procedures and build data before they are transferred. The aim should be to identify any instances where actual working practices have "moved on" from those detailed in the build documentation.
Stockpile products
Building up a small amount of buffer stock at your site before transferring your production is a sensible way of ensuring continuity of supply, should any variation from the agreed plan occur.
Having this backup stock will make sure demand is fulfilled while your EMS partner is getting up to speed. Even with precision planning and a water-tight schedule, it's likely to take a few weeks before your new supplier can maximise production to the desired levels.
Prototype NPI
If your outsourcing programme involves introducing a new product from scratch, then things can get especially stressful. With no experience to fall back on, it's difficult to predict unforeseen issues that can undermine your best intentions.
New Product Introduction (NPI) can be fraught with hazards. Last minute design changes, for example, can cause problems right across a business and lead to costly delays in production, so it is imperative prototyping has been thorough.
Preparation for the big day
You've worked hard for this, but setbacks and problems were never part of the dream. So, pre-empt problems and rectify issues before the switchover commences through planning, analysing, testing and prototyping. That way your first outsourced build and those that follow will prove to be an undisputed success.
Watching your hard work roll off a new production line can be a satisfying moment for original equipment manufacturers (OEMs). It can also signify the start of an exciting new phase for your company. A well-executed outsourcing strategy, in partnership with a competent EMS partner, can create the opportunity for your business to focus on its core competencies and, as a result, reap rewards in terms of improved efficiency, profitability and growth.
Image by NASA HQ PHOTO