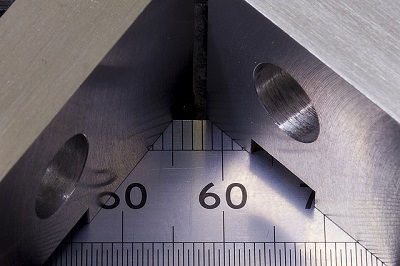 With the increasing shift to outsourcing in electronics manufacturing, it's more important than ever that the quality and capability of your assembly partner's supplier base guarantees any business risk is minimised. Making sure that you select the right Contract Electronics Manufacturer (CEM) is crucial not only to the long-term success of the outsourcing decision, but also to establishing and safeguarding a viable long-term supply chain.
However, selecting a contract manufacturing organisation is really just the start of the process. Their ability to deliver product to you will be inextricably linked to the supporting supply chain they have in place.
So, how do CEMs evaluate and assess their own material suppliers? This blog post looks at nine key areas providers should focus on when selecting material suppliers and best practice advice on assessing capabilities.
Supplier Evaluation
Your CEM's first foray into supplier research may well identify a number of new suppliers. Evaluation of potential suppliers can take a number of forms, but their objective will to be assured of some, or all, of the following:
Capacity and Flexibility - Does the supplier have the capacity to deliver the order and can they show evidence that they are able to cope with changes in demand?
Capability - Can the material supplier convince that their organisation, people and overall process is competent and able?
Quality Consistency - Is the company able to produce on a consistent basis? Is it able to control processes? And does the company effectively monitor and manage quality?
Financial Strength - Has the company got a strong enough financial base?
Competitiveness - Are the commercial terms competitive? Can they remain competitive throughout the duration of the contract?
Leadership and Culture - Does the management and leadership impart confidence that they will help achieve our goals and targets? Is the culture compatible with our business and that of our customers?
Ethics - Does the company trade ethically; for example, do they pay minimum wage? Are there any issues around child labour?
Environmental Policies - Do they believe in, and hold, environmental philosophies that are compatible with our business and those of our customers?
Fit - Would the two companies fit well with each other; will the relationship work with the respective size and cultures of the two organisations? Are there potential conflicts, such as dealing with main competitors, or are any of the directors engaged in other companies that might compromise confidentiality?
In addition to the above points, a good assembly will gather further intelligence, such as references, and may look to better understand the material supplier's customer base. How the potential supplier is regarded within the marketplace will also be important, and often easy to overlook within a new supplier approval process.
In order for the CEM to complete its evaluation it may be necessary for them to carry out an assessment. This will help them confirm that the material supplier is able to make or supply the products their customers require, that they have the capacity, can demonstrate the right leadership and will value any business placed.
Some checks can be time consuming so your outsource provider may wish to mandate recognised standards rather than complete a visit, although much is gained by seeing a material supplier first hand. Contract manufacturers that take a formal approach to the supplier approval process, such as an assessment, help ensure there is consistency, equality and diligence in the approval of any new supplier.
Supplier Assessment
CEMs may use an assessment as a formal process to evaluate the capabilities of their suppliers. This can often be in the form of a questionnaire, a general visit or a detailed visit with a full supplier quality audit. The assessment should aim to cover precise areas of interest and be as objective as possible. The contract manufacturing organisation may also add some more subjective measures in order to help them decide on the suitability of the supplier, for example, gauging a general 'feel' as to whether they are the right company to work with.
These assessments can form part of the overall evaluation or your assembly partner may wish for the supplier approval to be wholly based upon a formal assessment, although this is not advisable as opportunities in recognising some of the softer aspects of the supplier might be missed. Whilst setting assessment criteria, your CEM must be clear over who within their organisation will be responsible for reviewing the data and approving the supplier: for example, this might be Procurement, Quality, or perhaps other functions should also have an input such as Engineering and Manufacturing.
The assessment may result in full approval of the supplier, or there might be concerns raised, in which case the CEM may grant the supplier time to correct. Approval could be temporary with full approval given only when the supplier can convince the assembly partner that they have corrected any non-conformances that have been highlighted.
Asking the right questions in any buyer:supplier relationship can save time and resource in the long run and can ensure that the relationship develops more smoothly, especially during the early stages when misunderstandings can generate unnecessary difficulties. Contract manufacturing organisations that have a thorough understanding of their supplier base through rigorous assessment and evaluation create a commercial advantage, and potentially identify opportunities for improvements and ideas, such as product enhancement, cost reduction or efficiencies which can then be filtered down to their clients.
Finally, CEMs that have a robust supplier evaluation process in place, and a subsequent performance management programme, ensure that they have the right supplier base for your business. Suppliers play a key role in any company's success and having a formalised system in place to track and evaluate supplier performance is essential to both the smooth operation and profitability of the company. We plan to look into this subject further in the coming weeks and provide guidance on some of the metrics that should be monitored and how best to utilise any performance data you receive back.
Image by Tudor Barker