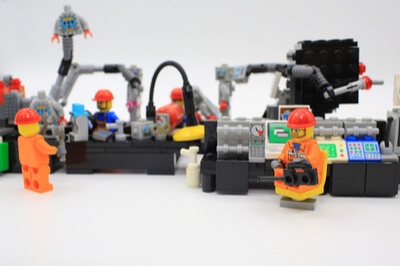 The 'What Next?' exhibition (2nd - 3rd March 2018) is targeted at 15-19 year olds who are looking for advice on potential educational and career options after leaving school.
Deciding on the right career path, and the best route to make your dreams a reality can seem a daunting prospect.
Getting the answers to questions, directly from people in the industry, can be invaluable in helping to focus your plans.
To help you get the best from the show, and make sure your time is well spent, we have put together a roundup of all the information you need.
1. Location
The show is at the National Exhibition Centre (NEC) in Birmingham, March 2nd - 3rd 2018.
2. Map & Directions
The event takes place at:

Hall 7
The NEC
Birmingham
B40 1NT
Train
Direct services run regularly to Birmingham International. If you're travelling from further afield, you may need to catch a connecting train at Birmingham New Street.
Bus
Use X1 or 97A services from Birmingham City Centre
Subsidised transport
Groups with 40+ visitors travelling to the NEC, Birmingham from outside the East or West Midlands in the UK, are eligible (subject to availability) to receive £200 towards travel costs.
Conditions for travel can be found on the event website here
To apply for the distance travel bursary, please complete this form and send it to whatlive@vmgl.com
3. Book Tickets
Entry to the show is free, but avoid to get fast-track entry, enabling you make the most of your time we advise you pre-order your tickets.
4. Plan your day
This event is BIG.
With over 100 companies, universities and course providers exhibiting, and, if last year's event is anything to go by - students from over 800 schools from across the UK all wanting to talk to them. Our advice to you is plan, plan plan!
Take a look at the lists of presentations and decide which ones you want to attend. These are immovable feasts, so you need to make sure you are in the right place at the right time. Here are the options:
Careers Theatre -

Find out what it's like to work for some of the UK's top companies and learn about different industries to help find a career to suit you.

Student Advice Theatre -

If you need advice on choosing your career, exploring apprenticeships and how to improve your employability, this is for you.

University Theatre - An excellent opportunity to c

ompare and contrast a range of universities, get an overview of what they have to offer and why you should choose them.

Parents' & Advisors' Theatre - This is for

teachers, lecturers, careers advisors, parents and guardians to help you to provide the best possible advice to school leavers.
Thinking about a career in Science, Technology, Engineering or Maths? Then head over to the STEM Challenge (booking required on Friday 2nd).
Not sure what to expect on an Apprenticeship Assessment day? Then, visit the Mock Assessment Centre where you can get an insight into what to expect, hone your skills in a risk-free environment and benefit from professional feedback and coaching support.
If you are dreaming of a career in the music, media and gaming industries, head to Buskers Corner, facilitated by 'Access to Music'. Here you can find out about courses on offer and what it takes to follow in the footsteps of their patron, Ed Sheeran.
There are also one-to-one advice clinics for help with CV writing, careers advice, studying in the USA, and a parents/ teachers lounge.
5. Follow the Action
The team at 'What Next' are very active on social all year round. Follow them here for up to date news, advice and free prize giveaways:
If you are interested in learning about Manufacturing Apprenticeships,Commercial Graduate Opportunities, or Engineering Placements, come and speak to staff from JJS. We look forward to meeting you and answering your questions.