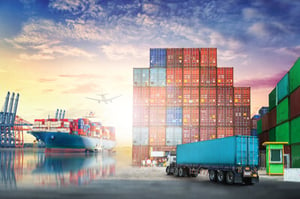 Electronics manufacturers, within the UK and around the world, are in the midst of what will undoubtedly be remembered as a period of disruption and change.
At the time of writing, the outcome of the Brexit negotiations remains unclear as the UK and EU continue to carve a deal - and the trade war between the USA and China is growing in intensity.
However there are however also some signs of positivity - with component lead times steadily normalising, MLCC pricing remaining relatively stable and the global semi-conductor market growing in strength.
For those keen to keep a finger on the pulse of the electronics manufacturing market, we hope this quarterly review provides much needed insight.
In this blog post we summarise the key findings from the final review for 2019.
Main Highlights
MLCC's are now mostly available with lead-times between 20 and 30 weeks, with a huge proportion of capacitors available from on-hand stock
The Philippine Competition Commission has said it cleared the acquisition of shares in Silicon Valley-based Cypress Semiconductor Corp by German chip-maker Infineon Technologies AG
Lead-times in general are decreasing across most technologies and manufacturers. Some lead-times are still recovering from allocation but they are now nearer to those seen in 2017 and early 2018, than the end of 2018 and the start of 2019
The global semi-conductor market is reported to be up by 12% YOY
RS Components have agreed a global franchise deal to supply Maxim Integrated products. This is to raise the visibility of Maxim as a manufacturer, working alongside RS Components bespoke 'DesignSpark' platform to design their product into new projects
Murata have started to accelerate production of SAW duplexers and filters to try to break in to the smart phone market
Texas Instruments look to be further rationalising their distribution network, with the announcement that they will end their partnership with Avnet from 31st December 2020
Capacity and lead-time issues
CEM and OEM output levels are normalising again with inventory levels reducing and capacity running smoother
MLCC lead-times are on average between 20 and 30 weeks; a significant improvement to the 52 weeks that have been observed over the last 12-18 months
After several manufacturer mergers and buy outs, some manufacturers are rationalising their range of products offered to ensure older technologies are not taking up unnecessary capacity and to streamline and simplify their product offerings
There is still a global shortage of Silicon Carbide (SiC) due to a limited number of vendors being able to produce the wafers. SiC shortages could be further fueled by Renault-Nissan-Mitsubishi who are developing high speed and on board charging for second generation EV's
Diodes Inc. are seeing allocation on many of their Zener diodes, bipolar and digital transistor and some general-purpose transistors
Infineon MOSFETs are on allocation with short supply globally
The European Parliament has backed legislation to improve safety of EV's and road users. These minimum safety levels will come into force from 2022 and will help improve road user and pedestrian safety by including data loggers in cars and the use of more sensor technology
TE connectors are experiencing lengthy lead-times, and relays are on allocation. This is most notable with circular connectors, TE's Deutsch line and automotive connectors
Analogue Devices still have lead-time issues, with many beyond 24 weeks
High frequency Johanson MLCC's are on allocation and extended lead-times
ST Micro IBGTs on allocation with up to 52 week lead times
Pricing Uncertainty
MLCC pricing is still stable despite the ongoing market conditions, but is not decreasing significantly.
Infineon MOSFETS are on allocation (fueled further by the SiC shortage) and pricing is unstable, with increases observed during the last 6 months.
Harting prices are set to increase from the start of October 2019
PCB Technology
Chinese New Year (CNY), celebrating the year of the Rat, falls on Saturday 25th January 2020, with disruption to PCB lead-times manufactured in the Far East expected throughout January and February 2020
Factories in the Far East are expected to be on shutdown from around 20th January – 5th February
All PCB orders that require manufacture in the Far East should be placed early in December to guarantee delivery before the CNY shutdown
Copper pricing is fluctuating within a small range, and is currently at the lower end of the previous 12 months pricing falling further again than July pricing
It is anticipated there will be a shortage of high-performance laminates due to the production of circuit boards for use with the impending 5G network, this is turn could drive pricing up
Global Economy
The trade war between the USA and China continues, with October's talks, in Washington, to discuss the possibility of a deal being negotiated
The next US Presidential election will take place on Sunday 3rd November 2020, with party members taking part in the pre-primary stage to identify next year's candidates
Gold pricing has steadily climbed by around £300 per ounce in the last 12 months and at the time of writing, is now £1,211 per ounce
Silver prices have risen sharply over the last three months, peaking at £15.81 in September 2019, and at time of writing, showing pricing of £14.07 per ounce
Oil pricing leapt to $69.02 per barrel during September 2019 in reaction to the drone attacks on some of Saudi Arabia's oil processing facilities. Pricing has since recovered and is now $59.02 per barrel
European Stainless Steel pricing is stable, with mills wanting to maintain margins, despite coming under pressure from market factors
There is little doubt that the global electronics manufacturing industry is going to continue to face its challenges - but there are also some promising signs of recovery and renewed stability.
If you'd like to stay up to date with the latest supply chain info, insights and predictions then you can subscribe to our weekly blog.