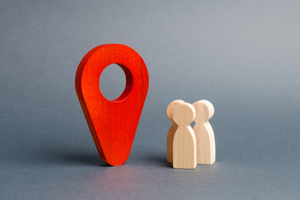 As the ink dries on the UK's trade deal post-Brexit, many UK electronics manufacturers are now having to completely rethink how they do business - from modifying their importing and exporting procedures to grappling with compliance and adapting the nature of their relationships with suppliers.
Increases in tariffs and other costs, regulatory changes and the loss of valuable EU Research & Development grants also look set to leave an unmistakable mark on the industry.
Latest figures from Make UK, published in January 2021, paint a stark picture of the current mood within UK manufacturing.
Just 18% of businesses saying that they are confident that their investment prospects are likely to improve in the coming year and just over a quarter (26%) say they expect to see exports to the European Union (EU) taking a downward turn.
Concern about the accessing international talent is a further concern for businesses, with a third of the companies surveyed believing that their ability to attract workers outside of the UK will be substantially compromised under the revised work visa rules.
Customs delays are another major issue for manufacturers, with 47% of companies expressing fears about the disruption that the slowing down of international movement, and lengthy procedures at the border, may pose to the EMS supply chain.
Increased regulatory costs and extra tariffs have also been identified as a significant problem, with 39% of respondents predicting that the regulatory burden on their businesses will be yet another obstacle to overcome.
Is localisation the new future for the supply chain?
While over the past decade or so there has been an increasing reliance on globalisation to reduce cost and prioritise profitability, the changing landscape ahead could now see UK manufacturers looking much closer to home.
Many businesses are now questioning the validity of their reliance on the international movement of raw materials and components.
So is it time for UK electronics manufacturers to start embracing the benefits of localisation?
Well before the final details of the post-Brexit trade deal had even been finalised, there were already clear indications of a shift in the manufacturing mindset.
According to the findings of a Euromonitor International report published in October 2020, approximately one-third of manufacturing companies said that they intended to increase their focus on product localisation within the next five years.
For some this new approach could well offer the chance to explore new growth opportunities - for others it may be a matter of sheer survival as they seek to shield themselves from future risk.
So what advantages could a more localised approach provide?
Weighing up the benefits of a localisation strategy
There are the wide-reaching human benefits as businesses place a greater reliance on the sourcing of a local or regionally based workforce.
There could well be the opportunity for businesses to shorten and streamline the electronics manufacturing supply chain by sourcing more of their materials locally.
In grasping tighter control of their suppliers, manufacturers may also be able to improve product quality and increase customer satisfaction.
Some companies may also opt to focus their attention internally by looking for new and more innovative ways to extend their existing manufacturing capabilities beyond their primary industry or activity.
Putting localisation into practice
A switch to localisation will of course require a degree of adaptability and investment in order to truly reap the benefits.
The utilisation of automation, the Internet of Things (IoT) and intelligent technologies will almost certainly play a key role in creating a more level playing field for UK electronics manufacturers by enabling them to scale up the volume to meet demand while keeping production costs low.
The ability to be able to offer fast prototyping and turnaround will be key - as will improving logistics capability through either internal development or in partnering with others.
Taking a close look at the manufacturing supply chain strategy will be vital in ensuring that there is sufficient flexibility within a manufacturer's existing facilities and that any potential delays to business are nipped in the bud.
Investing in the right people will also be more important than ever in this new environment of restricted movement and revised immigration rules.
Reviewing and evaluating long-term recruitment strategies and retention policies, maintaining a genuinely collaborative approach and providing your talent with the space and the tools that they need to remain productive will be vital.
In this period of global uncertainty, shifting the balance towards a more localised approach could at the very least offer manufacturers a safety line.
For those with the willingness to adapt and evolve there could also be the opportunity for wider-reaching benefits - from improved job prospects and an emphasis on closer collaboration to even better supply chain capability and higher levels of customer satisfaction.