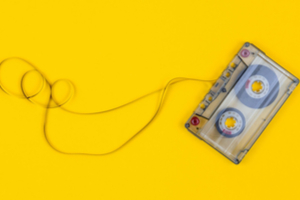 This post was originally published in 2014 and has since been revised for maximum accuracy.
At some point in the future it's highly likely that an electronic component within your product will be made obsolete. As natural resources diminish, technology advances and consumer trends change, the products that we use today will either evolve or disappear in the future.
Unless you have significant influence over a component manufacturer and prepared to invest substantial sums of money, there's often little you can do to stop a part from becoming obsolete.
Obsolescence can cause your business a real headache. Time, money and resources in managing the process are drains on any organisation but if the item is critical to the functionality or design of your product, an obsolete component could force you to halt that new design or stop production altogether – both of which will hit your sales figures hard.
So if you can't prevent parts going obsolete what do you need to know today to help you plan for the future?
Are there tools that will manage all my obsolescence issues for me?
There are a number of independent companies who now provide an obsolescence management service for you, for a fee of course. There are also various websites that you can subscribe to which will provide you with component lifecycle information. Alternatively, some companies that offer kitting or component verification services may also provide this information to you as part of their electronic supply chain management service. So, there are certainly options for you if you are looking for others to help. Unfortunately, all of the above are reliant on certain notifications that the end manufacturers send out, so it's unlikely that all of the items within your product will be covered by one solution.
What kind of notifications are sent out by component manufacturers?
In order for you to prepare for obsolescence you're going to need to know in advance about the changes component manufacturers are planning to make. Here's a number of notifications that component manufacturers typically communicate out.
Product Change Notifications (PCN) are normally used to communicate changes such as factory location, raw material specifications, software updates, process or quality improvements and functionality differences. A PCN does not necessarily mean your part is going to be made obsolete, but the changes being made could impact your product depending on what they are and how the parts are used within your design. It's therefore always advisable to get samples of the replacement part so that your engineering and design team can carry out trials to make sure the functionality of the product remains as intended.
End Of Life (EOL) or Product Discontinuation Notifications (PDN) on the other hand will be sent out to confirm that a part is going to be made obsolete. Unfortunately there aren't any definitive guidelines as to the time periods involved between when the notifications are sent out and when the last purchase order for the part will be taken or the last delivery will be made.
Last Time Buy (LTB) notifications confirm the last date purchase orders will be accepted by the factory which allows them to determine the last production run they need to make of an obsolete component. If the part is critical to your design you may want to consider ordering a significant amount of stock now to secure the longer term future of your product.
And finally there are Last Time Ship (LTS) dates. These are the last dates that the factory will ship product out, either directly to you or through their distribution channels. Again, whilst there are typically a number of months in between LTB and LTS dates, each manufacture will have their own policies on timescales, as illustrated in this example.
Why don't I always know about these changes?
Firstly it depends if you are sourcing electronic component parts yourself or your contract electronics manufacturing (CEM) partner are buying them on your behalf. If it's the latter, notifications – like those described above – should be sent to your EMS provider, but it's worthwhile checking how they manage this within their electronics supply chain management process.
If you are buying items from a catalogue distributor then the supplier may not always get notifications direct from the end manufacturer.
The EOL notifications (above) may of course have been sent to an individual outside of your department or to the person who originally subscribed to them that no longer works for your company.
You could be buying components from 'grey market' sources which are unlikely to have direct support from the end manufacturer.
How do I start getting obsolescence management notifications?
There are a few simple steps you can take, but this may mean sharing product specific information either directly with the manufacturer or with approved franchised sources. If your assembly partner procures the parts on your behalf, you will need to allow them the authority to pass on the details.
Give the franchised distributor details of your product, end application, estimated annual usage and details of who in your organisation will be buying the parts.
If there is a change to internal staff or a more strategic direction i.e. outsourcing your manufacturing to a contract electronics manufacturing partner who will buy the components on your behalf, let the electronic component distributor know so they can make sure the right people are informed.
You may want to set up a group e-mail address i.e. with more than one recipient/department, and ask the manufacturer or nominated distributor to send all notifications to this address.
Most manufacturers will allow you to subscribe to their notifications directly through the website. Whilst this can be time consuming for some to work through within your organisation, it will give you peace of mind the critical parts within your design are being monitored.
So, there you have it. Whilst you can't stop certain parts becoming out-of-date, there are a number of ways of ensuring that by planning your obsolescence management you get to know about any issues in enough time to determine your next move.