Growth is always a good news story. But against the backdrop of a crisis that has ground a number of manufacturing supply chains and facilities to a halt, JJS has definitely bucked the global trend. For our review of 2020 we sat down with Neil Sharp, Director of Sales and Marketing at JJS, for his take on a uniquely challenging year.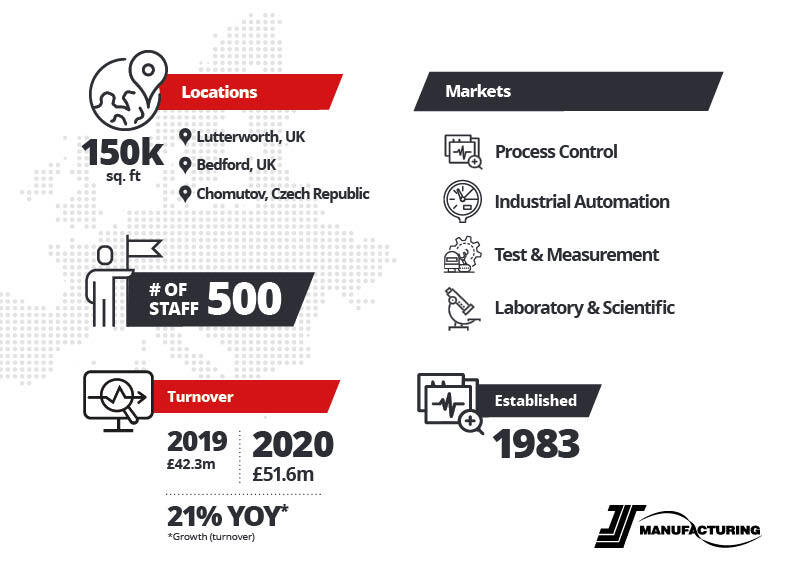 So was it good luck or good management?
"A bit of both! I suppose we have been luckier than others" reflects Sharp, "because it's uncertain times, and as a contract manufacturer our entire business model is set up to deal with uncertainty. But, at the same time, our long term strategy is paying off"
"Unlike many other UK EMS providers we made a strategic decision several years back not to proactively target the automotive or aerospace markets, both of which have suffered recently. We've stuck with what we're good at and focused on the industrial electronics and automation sector which is where we believe a number of long term opportunities lie. We've recently won key clients in pharmaceutical and online retail - and we're ploughing investment into agri-tech."
And all this hard work and future vision is continuing to yield results. In 2020, JJS officially announced they are over half-way to their current goal of becoming a £100 million company.
"I am optimistic," says Sharp, as he discusses the fortunes of the company over the last year, and their plans for the future. "We've got a strong client base, long-term partnerships and we're continuing to support OEMs at the forefront of technology in sectors that are becoming increasingly important. We've delivered growth last year and we've got a plan to deliver again this year as we continue along the road to £100 million."
How has COVID-19 impacted business?
It's impossible not to mention the impact of COVID-19, as we review the year. It's overshadowed everything in the sector, bringing into question the strength of supply chains, JIT models and the whole structure of the global manufacturing system.
But, as Sharp says, JJS's strategic direction has, so far, insulated it from its worst effects. It has also underlined the company's commitment to its core values which are to 'support, delight and challenge' the clients they work with and their internal teams.
Teamwork brings rewards in the COVID-19 crisis
For those teams working on the factory floor, both in the UK and in the Czech Republic, JJS moved fast to make their working experiences as safe as possible during the COVID-19 crisis. They responded quickly to government guidelines in both territories:
"In addition to the increased hygiene measures we put in place immediately we also redesigned the shop floors to make extra space for the protection of our people. We communicated with our teams on a daily basis for several months because the advice from the Government was changing at such a rapid pace - and the amount of misinformation being shared on social media was overwhelming. Back in March and April particularly, a number of our staff genuinely didn't know what or who to believe anymore."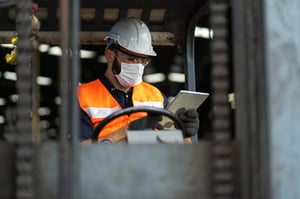 It was the job of the Senior Leadership Team to try and provide a level of clarity for workers and dispel what were becoming increasingly damaging myths.
Arguably this was one of the most challenging times for JJS in the crisis, particularly due to the confusion around phrases such as 'essential businesses' and 'key workers'.
"But thanks to the efforts of our people," he says, "their flexibility and the agility of our operations - we kept our facilities open and continued delivering for our clients. That's testament to our teams' commitment to the business and how we function as a whole."
Accelerated adoption of technology
And COVID-19 has realised unexpected benefits in other ways, too:
"It's accelerated remote working and the use of technology across our business to facilitate more frictionless working. We were already in the process of rolling out technology to enable that flexible approach, but COVID-19 forced the change overnight. It's reduced our travel time and costs, but it's actually increased the amount of contact we have between sites and teams. It's making us leaner, more agile and ultimately more cohesive and responsive. With staff based across multiple sites and countries we've always had the logistical challenges associated with meeting up as a Senior Leadership Team - now all we have to do is jump on a Microsoft Teams call and we're immediately able to make decisions and drive the business forward."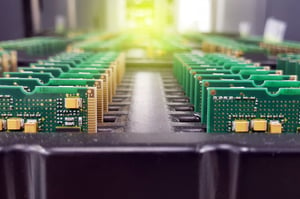 The majority of PCBA assemblies and complex 'benchtop' box build products are built and tested within their Electronics Centre of Excellence located in Lutterworth, Leicestershire.
In 2020 they invested in three new Mycronic SMD Towers worth £100k, and in the next Financial Year they plan to invest in more equipment to further automate and streamline operations.
Meanwhile, their sites in the Czech Republic remain dedicated to control cabinet and electro-mechanical assembly. This is a key service offering that is uncommon amongst many UK owned EMS providers
In response to growing client needs, JJS invested in a further 40,000 square feet of factory space during 2020 and this site is now fully operational providing the company with additional expansion opportunities and flexibility.
Growth through investment
With their heritage and growing capabilities in the industrial electronics sector, JJS are a force to be reckoned with. As Sharp describes it:
"Whilst we may have the word 'manufacturing' in our name we are far more than just a contract manufacturer; we are a service provider with a history that dates back to the early 80's. It's one of the reasons the majority of our customers we trade with today have been partners for decades:"
There's no doubt that 2020 has been a challenging year across the manufacturing sector and there is huge uncertainty about the future. But Sharp and JJS remain optimistic that their continued investment in people, process and technology will continue to deliver real value for clients working in sectors that are ripe with opportunity.
'Alongside the precision electro-mechanical machines we build on behalf of our clients - consisting of fabricated and machined items, gears, motors, pulleys, bearings and the rest - we also supply the electronic 'brains' that control everything. We're genuinely an end-to-end solution provider for OEMs operating in the industrial electronics and automation spaces; a one-stop shop when it comes to building, testing and delivering complex electronic and electro-mechanical products."
A footprint to supply across the world
There may be further economic shocks on the way in the fall out from COVID-19 and the unknowns of Brexit, but Sharp is confident JJS has the processes and presence in the UK and Europe to deal with a range of scenarios. The business has made strategic decisions to equip and position themselves for optimal growth:
"From our customer's perspective", says Sharp, "we have the footprint to supply both into the UK and straight into Central Europe."