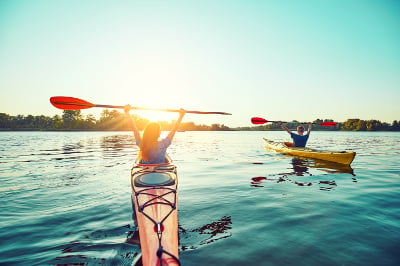 We all know what it means to maintain good relationships, from the romantic variety to friendships and working relationships. It comes down to understanding each other, communication, trust, and commitment.
The ingredients for a successful relationship between an Original Equipment Manufacturer (OEM) and an Electronics Manufacturing Service (EMS) partner are no different.
And just like any relationship, going into an outsourcing partnership can be daunting. It requires you to take a leap of faith. But you can choose to go in wholeheartedly and make every effort to ensure a long and prosperous relationship.
So, when it comes to an OEM/EMS relationship, what does it really take to make it work?
Mutual understanding
From the very beginning of your outsourcing partnership, it's vital that you and your EMS partner are on the same page. You should both understand exactly what it is you want to achieve, establish clear goals, and define how you will measure your progress towards them.
You also need to be clear on how much responsibility you are handing over to the EMS partner. Are they simply in charge of assembling your product? Or are they also responsible for testing and shipping it to your customers?
From the outset, your EMS partner will require a lot of information from you. The more data you can provide, the smoother the experience will be for both you and your EMS partner. This will help to set a precedent for your ongoing relationship. Some OEMs may underestimate just how much they will need to be involved in these early stages, but getting this part right will set you on the right path.
The power of communication
Maintaining a healthy relationship with your EMS partner relies on strong communication. So make sure you carve out time for regular catch-ups, including face-to-face meetings. This will allow you to remain on track with your goals and provide the opportunity to work through any issues.
A good EMS supplier will provide you with an account manager so you have one single point of contact. They will be open and transparent with you about any issues, for example, problems with supply, so that you always know where things stand.
But communication needs to work both ways. You'll need to be transparent about future forecasts for each of your products so your EMS partner can understand what kind of demand levels will be generated. Over or underestimating your forecasts can lead to all sorts of problems for both you and your EMS partner, and could potentially cause friction within the relationship.
There's also a lot of documentation the EMS provider will require, for example, build packs. Your current production team may be able to wire a complete cabinet assembly in their sleep. But how will an engineer on the factory floor of your EMS partner know to fit additional items if these are not documented and you are currently relying on 'local' knowledge? Documenting these processes will ensure knowledge is not lost between you and your EMS partner.
Learning to trust...
Trust is the most crucial factor in a successful outsourcing relationship. Without trust, the relationship will fail.
While trust often grows over time, it does require a leap of faith to kick start this process. And it can be tempting to want to micromanage your EMS partner when you first start your journey. You must try to resist this urge and let your EMS partner take the reins.
If you selected your EMS partner based on thorough research and asked all the right questions, then you have a good foundation on which trust can grow. By having confidence in your EMS partner's capabilities and expertise, you'll be much more likely to have a healthy relationship and reap the benefits of your outsourcing venture.
Thinking long-term
When entering an outsourcing partnership, it's important that you go in fully committed, with the intention that you're in it for the long haul.
There's a lot to be gained from investing in a long-term relationship with your EMS partner. Over time, your EMS partner will gain a great understanding of your processes and expectations, which will enable a more seamless and productive relationship. They'll be able to pre-empt your needs, as well as identify and rectify any problems early on.
All relationships require a lot of effort from both parties to make them work. And making your outsourcing partnership a success requires a lot of work from both you and your EMS partner.
By making sure you're aligned to the same goals, communicate openly and honestly, put your trust in your EMS partner and commit to the relationship, you'll reap the benefits of your outsourcing venture.