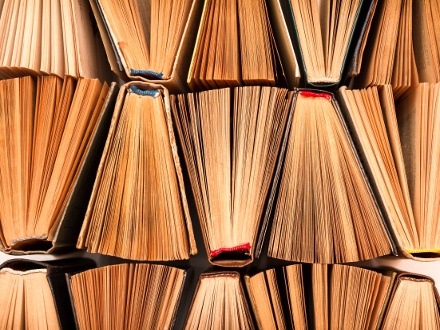 In previous posts, we have discussed the potential obstacles original equipment manufacturers (OEMs) face in both PCB assembly and box build assembly. This time, we will explore the common challenges that arise during the assembly of control cabinets.

Control cabinets can vary from single or multiple panel rack systems, through to full custom cabinet suites. But manufacturing any cabinet involves a large degree of interpretation, especially when it comes to bespoke designs. Wiring, in particular, is a predominantly manual process that needs to be done in a specific way, requiring a highly skilled and agile workforce.

As a result, to avoid ambiguity or the reputational damage associated with delivering non-conforming product, it is vital to document all aspects of the manufacturing process and the materials required. When it comes to control cabinet assembly, keeping knowledge and processes inside employees' heads is a risky strategy that will inevitably lead to problems.

So let's look in more detail at how can you ensure that your cabinet build assembly runs smoothly and that intricate processes can be carried out again and again.
Sourcing a cabinet
Similar to box build products, OEMs can choose to either design their own cabinet or select an off-the-shelf version. A bespoke design will require detailed drawings that clearly outline the dimensions, hole sizes and shapes, tolerances, paint specifications and finish, etc. A suitable supplier will need to be selected, who can demonstrate they have the capability to produce your bespoke cabinet - both in terms of quality and delivery. The clearer the documentation you provide to them, the more likely they will be able to fulfill your requirements.
Many OEMs opt for an off-the-shelf cabinet, due to the range of sizes, shapes and colours that are readily available. There are a range of established suppliers to choose from, such as Schroff or Rittal. Often a human machine interface (HMI), such as a display panel or touchscreen, is included, which provides the entire control and visualisation interface the operator needs between them and the machine.
It's important to list the constituent parts required - items like relays, breakers, fans, air conditioning units, HMIs, power supplies, DIN rails, meters, fuses, etc. – on your bill of materials (BOM). Other materials needed, like cable, wire, conduit, trunking, hardware (nuts, bolts, washers, etc.), crimp terminations and cable idents, don't always find themselves on a parts list, so be sure to include these too!
Assembling the cabinet
When it comes to the assembly process, it's essential to create clearly defined build packs, in order to consistently deliver quality products to your customers, according to their requirements. Even the most experienced wireman is essentially working "blind" if they do not have basic drawings, schematics, wiring schedules or 3D CAD models to refer to. While some end users may not worry about how cables or wires are physically routed, they will soon complain if they are wired incorrectly or key configuration parts are missing.
Furthermore, while your wireman may be comfortable working with missing or incomplete documentation, what happens when they go on holiday or leave for some reason? Would another member of your team or even an outside contractor be able to complete the build to the same standard? With builds of this nature, there can never be too much documentation created and the more visuals included, the better.
Managing your stock
Do you have a reliable system in place to deal with peaks and troughs in demand? And are your suppliers on the same page? Understanding where capacity constraints could arise will help you plan for future projects and delivery schedules.
You should work closely with your cabinet supplier so that the incoming deliveries you receive match your in-house resources and capacity. If space is already at a premium, you are not going to want several months' worth of bare cabinets sitting in your logistics area. A good cabinet supplier should be able to "drip feed" the stock to you, to match your weekly/monthly requirements.
While you may operate a Kanban system for some of the consumable items, each part should still be listed within the build pack, ideally on the BOM. This will help make sure that your total material cost is being captured and provide your purchasing team with the information they need, should additional consumables need adding.
In order to gain some level of consistency and also help control your stock levels for cable and wire, clearly define the route paths within your build packs. This will allow you to monitor your inventory based on your forecasted demand and identify when additional stocks will need ordering. It's likely you will already have a number of reels of standard equipment wire and cables on-site, and the cost of these can be quite small.
However, power cables heavy in copper or some of the more specialist signal cable can dramatically increase in value and won't necessarily be immediately available from stock. It's important to note that wireman will still want some additional lengths to work with - it's no good providing them with the exact quantity down to the millimeter - so allowances for this will need to be factored in.
Manual labour and human skill are inherent in cabinet build assembly. Therefore, it's vital to ensure that the whole manufacturing process is documented from start to finish and that you know exactly what materials you need. Although an experienced wireman will instinctively know how to wire up different cabinets, storing up knowledge in individuals' heads is a recipe for problems down the line.
From providing detailed information to your suppliers about the type of cabinets you require, through to creating a thorough build plan and managing your stock, the importance of having all the relevant information readily available can't be underestimated. And with your documentation firmly in place, you can build with confidence and consistently produce the quality products that your customers need.