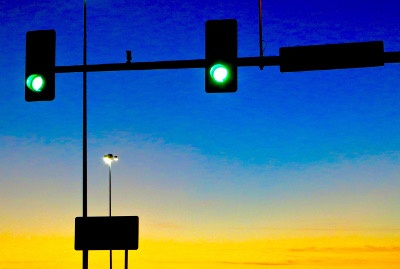 As you may or may not know, 2011 saw the legal initiation of the RoHS 2 recast and an update of the RoHS Directive 2011/65/EU, subsequently transpiring into UK law.
The initiative granted transition periods of varying time scales to different categories of electrical and electronic equipment (EEE) products.
As a result, although the recast was instigated in 2011, dependent on your product type the year in which you are legally required to comply with the new legislation is variable.
2017 sees the end of the transition period for EEE products that fall into one of the subsections of category nine - industrial monitoring and control instruments.
What is RoHS 2?
RoHS 2, also referred to as the RoHS recast of 2011, is a legal document that sees a move away from the partnership of WEEE (waste electrical and electronic equipment directive) and RoHS (Restriction of Hazardous Substances) to two separate directives.
Another important feature within the recast of the RoHS directive is that it now plays an integral part of CE marking. So, what does that mean exactly? It means that you can no longer CE mark in sole accordance to the medical device, machinery, EMC or low voltage directives. Instead, these requirements are met in tandem with the RoHS 2 guidelines.

The original substances controlled by RoHS have not changed in the new directive and include:
Lead (0.1 per cent)
Mercury (0.1. per cent)
Cadmium (0.01. per cent)
Hexavalent chromium (0.1. per cent)
Polybrominated biphenyls (0.1. per cent)
Polybrominated diphenyl ethers (PBDE 0.1 per cent)
However, four new proposed substances have been added alongside them:
Hexabromocyclododecane (HBCDD) – a brominated flame retardant.
Bis (2-ethylhexyl) phthalate (DEHP) – a commonly used plasticiser.
Butyl benzyl phthalate (BPP) – a commonly used plasticiser.
Dibutyl phthalate (DBP) – a commonly used plasticiser.
EEE products (unless exclusively exempt) that contain these substances are not permitted to be placed onto the EU market.
What is included in category nine?
Category nine is made up of two subsections: monitoring and control instruments and industrial monitoring and control instruments. The two subsections were allocated different transition periods. Monitoring and control instruments was applied a transition period of three years and, therefore, become actionable in 2014. Industrial monitoring and control instruments was allocated a longer transition period of six years, meaning from 22 July 2017, it is an actionable category. In order for products to be CE marked and placed onto the EU market they must be RoHS compliant by this date.
Who is responsible for ensuring compliance?
The legislation states that compliance is the responsibility of the person that places the product onto the EU market. Whether you are an electronics manufacturing services (EMS) provider or an original equipment manufacturer (OEM), establishing an honest and trusted relationship with your supply chain is key in ensuring RoHS compliance.
Having access to accurate and trusted information from your suppliers regarding the RoHS status of components reduces the reliance for additional checks (XRF testing, for example) to help verify compliance. As you can imagine, this also minimises lead time, cost and waste.
Consequences of not complying?
As RoHS 2 is a legal requirement, consequences of non-compliance can vary from minor penalties, such as warnings, to more severe actions, such as large fines, and the destruction of products.
It is important to remember that RoHS 2 is an integral part of CE marking, therefore being non-RoHS compliant can mean that your product (unless exempt from RoHS laws) will not be able to be CE marked. Arguably, the most significant impact on your business of not complying is the inability to place your product on the EU market for trade.
Other updates to watch out for
Transition periods are now coming to a close for RoHS 2 with most categories already required to be fully compliant. However, in 2019 the transition period for all other EEE products not covered within any of the other categories ends. This means in simple terms that if your product contains any form of electronics or is powered by electrical systems, they will need to be fully compliant by 2019.
Image by Dean Hochman