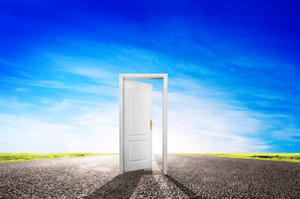 Embarking on an outsourcing venture is an exciting time for any original electronics manufacturer (OEM). You'll have taken great care in choosing an electronics manufacturing service (EMS) provider that is a good fit for your business - and you're ready to get going.
So, what happens next?
Getting started
A good EMS provider will assign you a dedicated account manager to ensure that your new outsourcing venture runs smoothly. Ideally, your account manager will have been involved in preparing your quote, so will already have an in-depth understanding of your business and your products.
Your account manager will be your "go-to" person for any questions you might have and will be responsible for ensuring you receive the best possible service.
But bear in mind that they will need your help too. At the start of your outsourcing journey, your EMS provider will need a considerable amount of information from you. So don't be surprised if your account manager asks lots of questions, suggests regular site visits or requests lots of data.
If you've been eagerly awaiting the chance to focus your attention away from manufacturing, you may feel frustrated that you have to spend time handing over so much information. But it's far better that you take the time to assist your EMS provider with what they need now so you can avoid any problems occurring further down the line. Put in that time up front, and you'll reap the benefits in the long run.
Setting up the supply chain
The EMS provider will already have a good understanding of parts of your supply chain from having put together your proposal. But now you'll need to decide whether to hand over complete control to them or to continue using your current suppliers.
In the long run, it's often best to hand over complete control of your supply chain to the EMS provider as it will free up your time. But not everyone feels comfortable going down this route straight away. You may prefer to continue using some of the suppliers you already know and trust, at least during the transition period.
If you choose to continue with your suppliers, you will typically have two options. You can continue buying materials yourself before "free issuing" them to the EMS provider for manufacturing. Or, you can nominate your preferred key suppliers to the EMS provider and they will work directly with them. Your account manager will be able to discuss the pros and cons of each option with you.
Material inspection
Once goods start to arrive, each item will be inspected against the EMS provider's internal standards and procedures. This is so that any problems can be identified right away.
Electrical components will go through both a cosmetic and dimensional inspection to determine whether they are what they are supposed to be - for example, whether they are the right part, the right revision, and in the right quantity. If for any reason the EMS provider is unable to source materials, they will discuss options with you.
Electro-mechanical parts will go through extra checks. They will be inspected against their drawings to check that the finish, materials and dimensions match what's expected.
Build pack development
At this stage, there's just a bit more preparation to go. A good EMS provider will take the data you provided at the quote stage and create their own comprehensive build packs. This is to ensure there is no missing data and that the information they need for their own processes and procedures is present and correct.
Again, don't be surprised if you're asked more questions at this point. You've been manufacturing your product for years and will have built up a great deal of local knowledge. But for the EMS provider, this is their first time building your product, so they will need to extract all of that information from you.
The NPI process
Now things really start to get going. The New Product Introduction (NPI) process is perhaps one of the most crucial elements of any outsourcing project and is a really exciting point in the journey. It should provide you with the reassurance that your EMS partner is capable of consistently delivering quality products.
Every EMS provider will have a different approach to how they manage new products and your EMS partner should talk you through their specific process. Don't be afraid to ask questions if anything is unclear or you have any concerns. A good EMS provider will take the time to explain things.
Testing
And now, it's time for testing. If there's a problem with the product, it's far better that it gets spotted early on. The last thing anyone wants is a faulty product showing up at your customer's door.
The EMS provider will work with you to discuss who should be responsible for testing - should it be carried out by them or do you want to do it in-house to retain control? Open communication between you and your EMS partner will be vital here so that you can openly discuss pros and cons and find the right solution for you.
Logistics considerations
You will also need to decide who will be responsible for logistics. Will the EMS provider send the product to you to send onto customers? Or, will you choose an end-to-end solution and have them send the product direct to the end user?
To gain the most value, it's worth considering an end-to-end solution. If you do choose this option, your EMS partner will need to know what type of equipment is required and whether there are specific regulations to comply with, such as weight and size restrictions. They will also need to know how the end user usually receives the product.
Business reviews
Now your first couple of orders have been shipped, your account manager may want to organise a formal business review. This is a great way for both you and your EMS partner to check which objectives are being met and identify any that require further work or planning. The EMS provider will also want to share progress against key performance indicators (KPIs), such as delivery performance and quality statistics.
A good EMS provider will recommend continuing these review meetings beyond the first few months. A quarterly business review meeting is a great way to ensure a long and fruitful outsourcing relationship.
So, are you ready?
The first few months of your outsourcing partnership can be intense. There will be more information to gather and more decisions for you to make. But the time and effort you put in early on will be worth the investment.
Hopefully, you should now have a good idea of what you have in store for the next few months and will be feeling excited about getting things going.