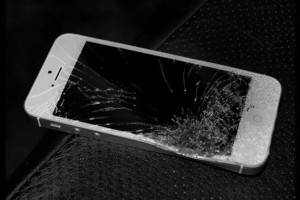 The concept of self-healing materials is fascinating. Just imagine the front bumper of your car reshaping itself after you accidentally hit a pheasant at 60mph. Lamborghini appear to be one step ahead in this area with the recent announcement of the so-called Terzo Millennio which could release carbon nanotubes to fill in the cracks and prevent them from spreading. Or what if the crack on your shiny new smartphone display could disappear before your very eyes a few seconds after you dropped it?
As a manufacturer there are obvious time and cost benefits to gain if your products essentially fix themselves. Products out in the field that develop a fault would not have to be returned back to base for investigation and repair. And for the customer, this would result in less downtime and disruption. Accidental damage would become a thing of the past and from an environmental perspective, you would expect to see a significant reduction in waste across a number of areas - materials, processes, energy, transport etc. So it appears that the development of self-healing materials could be the answer to many challenges manufacturers face on a daily basis.
But I wonder, deep down, if manufacturers really want their products to become 'immortal'? Spares and repair agreements can provide some manufacturers with lucrative long-term contracts. So if these erode away, what impact would this have on their profit figures? And how would self-healing products change the way in which companies launched new ones? For example, if the original iPhone launched 10 years ago looked 'as good as new' today with no scratches or broken screens and could still run all the latest apps I wonder how many people would have rushed out and queued to get their hands on the 3G/3GS/4/4S/5/5C/5S/6/6 PLUS/6S/6S PLUS/SE/7/7 PLUS/8 and 10 models? Would consumers hold back investing in the latest variant until they were satisfied they could see a really significant change or benefit?
This article explains more about The Manufacturing Immortality Project led by the University of Bristol and how by 2021 we could all be buying and using self-healing materials and devices.
"The aim of the Manufacturing Immortality consortium is to create new materials which have the ability to regenerate – or are very difficult to break - by combining bio and non-biological composites, such as bacteria with ceramics, glass and electronics.

"This research has the potential to lead to some truly ground-breaking developments which could have a huge impact on our everyday lives – such as smartphone screens which have the ability to 'self-heal' if they are cracked or damaged.

http://www.bristol.ac.uk/news/2018/january/manufacturing-immortality-consortium.html