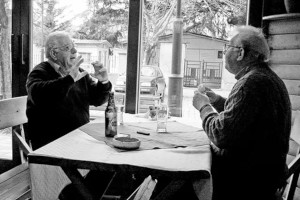 The manufacturing industry is fast paced and dynamic which means remaining competitive increasingly relies on the use of automated solutions and new technology. But is the sector in danger of becoming too 'robotic'?
Regardless of the technology 'roadmap' in place or CAPEX budget for next year, surely it is important for manufacturers to remain "human"? Only last month the Guardian published an article stating that Chinese scientists had developed an "emotional chatting machine", signaling the approach of an era in which human-robot interactions are seamless and go beyond the purely functional.
But is this really a service those responsible for outsourcing large electronic or electro-mechanical projects will want in the future? I can't see it myself. But then again I never thought I'd see the day when I would pay for my lunch using just a smartphone or watch...
As Merlie Calvert from LegalTech explains, human-to-human contact is essential for building and maintaining strong relationships with customers.
Customer loyalty is often people-driven.

If you stop and think about why you're personally loyal to certain brands or places, invariably, while product or service quality and functionality will influence your decisions, people will play a huge part too.

http://blog.merlie.co.uk/post/102dz3m/be-creative-be-digital-above-all-be-human