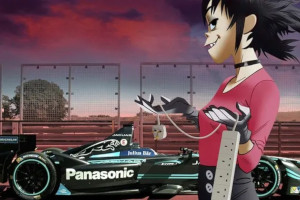 You've just got to love Jaguar Land Rover. OK, maybe not love exactly - unless you're looking at the F-Type (sigh) - but you have to respect their remarkable achievements of the past few years, tremendous product line-up and powerful brands. Those of us involved in apprentice and graduate recruitment won't have missed their considerable presence there either, and I've no doubt it plays a significant part in their success.
It's little surprise then that JLR are pioneering a new way of approaching technical recruitment, as this article from BBC News reports. Not only is this fronted by the evergreen Gorillaz, but it provides the opportunity for engineers to show what they're good at right from the first stage of the recruitment process. It's not that interviews are a problem, I'm sure you'll agree engineers are invariably interesting and erudite, but cutting to the chase from the start sounds like a candidate-employer win-win to me.
The firm says it will use a two-stage recruitment challenge, to be found on the Gorillaz mixed reality app, as an "innovative recruitment tool".The first part involves virtually assembling the Jaguar I-PACE Concept, an all-electric five-seater sports car. The second part involves a series of code breaking puzzles."As the automotive industry transforms over the next decade, fuelled by software innovation, we have to attract the best talent and that requires a radical rethink of how we recruit," said Alex Heslop, head of electrical engineering at the car firm.

"Here we've found an engaging way to recruit a diverse talent pool in software systems, cyber systems, app development and graphics performance. It will be the first of its kind."