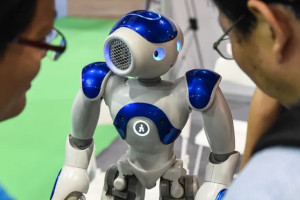 I don't know about you but every morning, I switch on my laptop, load up my emails, grab a hot coffee and settle in for a quick catch up of industry reading and tech news. However, I found compiling a list of subscriptions and thought leaders to follow in technology on a regular basis was daunting and time-consuming to start with.
Thankfully, Linkedin has done some of the legwork for us! In this article, they highlight who they consider being the 2016 top 10 voices in technology, writing and publishing regular articles ranging in themes from wearable technology, AI, Social networking and much more.
So, whether you're simply looking to learn something new or keep on top of the latest advancements in AI, I'm sure you'll find at least one of these technology writers worthy of following.
Take a look for yourself, you never know you might find your new favourite 9am read!
We've sifted through the data, looking at factors as diverse as engagement (particularly comments and shares) to follower growth, to come up with the top 10 voices in technology. These writers covered some of the biggest stories this year: Pokémon Go, the mobile moment for the Internet, and Facebook's news suppression scandal.

Some clear themes emerged in their articles, too. Many remain optimistic about wearable technology, want to see the future of the blockchain and have strong opinions about how technology will continue to become more important in our social lives in 2017.

https://www.linkedin.com/pulse/linked-top-voices-2016-10-must-know-writers-greg-leffler/