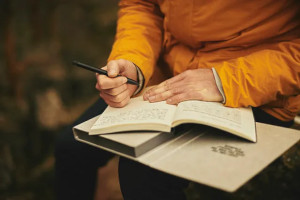 Not so long ago the very mention of 'apprentice' may have conjured up Dickensian images of dishevelled young lads sweating over a blacksmith's anvil or tottering up a rickety ladder to fix the master's thatched roof. Not so now. By working together, businesses, schools, colleges, students and even the government have created apprenticeships that are viable – even preferable – alternatives to A-levels and degrees.
All good stuff, especially in a buoyant industry where skills shortages in engineering and manufacturing are really starting to bite. Those who started their apprenticeship schemes some time ago please sit back for a moment and afford yourself a brief smug smile of contentment. OK, that's enough, so what's next?
Well, we already have several rather splendid 'catapult' centres in the UK, which bridge the gap between research and business, benefitting SMEs as well as those with deeper pockets. One such centre is the Manufacturing Technology Centre (MTC), who in this article from Zenoot explain why they are part funding PhD programmes with selected universities.
As well as training engineers in the latest technologies, who can then in turn support businesses, it also helps ensure the UK is maximising the opportunity of bringing academic research to commercial reality; something we've been beating ourselves up over for years.
Don't you just love joined up thinking?
"We want to be at the forefront of getting the ideas and innovations from academia and then advancing them into UK industry. For us, it is also about getting the right standards and the right sort of supervision inside and outside of university, so the students will get access to the MTC's facilities and experts.

"This will help make sure the PhD is appropriate to industry's needs. This is a very positive move as it is ensures that the research landscape joins up."

https://zenoot.com/mtc-expands-research-capability-with-phd-programme/